Black Casual Pants
Regular price

$68.00
Sale price
Care Instructions
Hand wash, hang dry, iron low.
Fabric
97.9% cotton, 2.1% spandex

Size Chart- Updated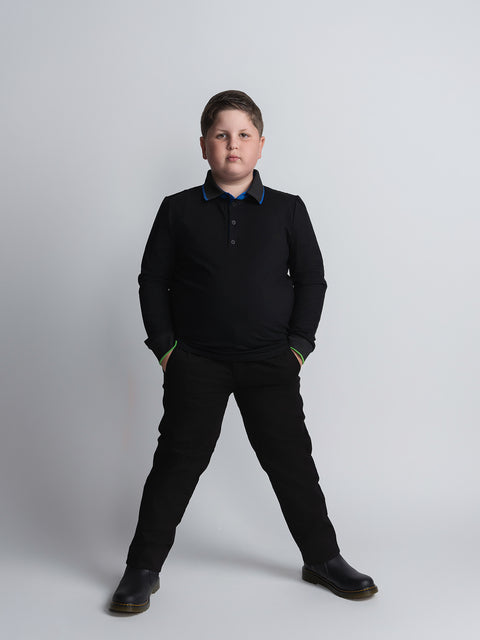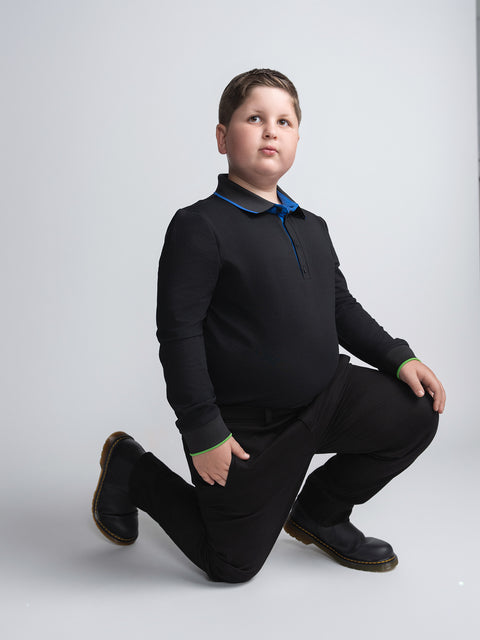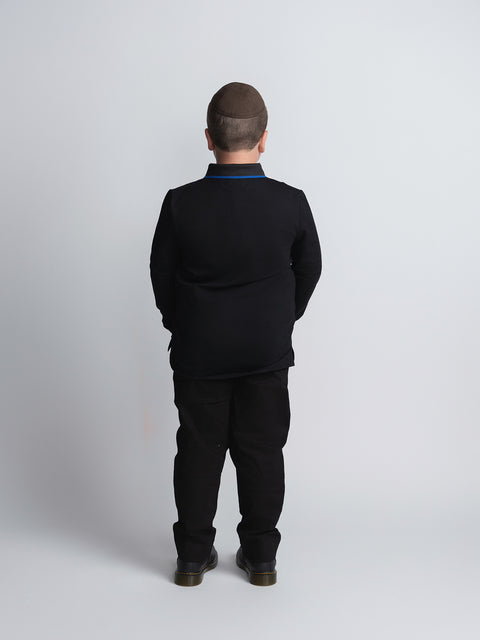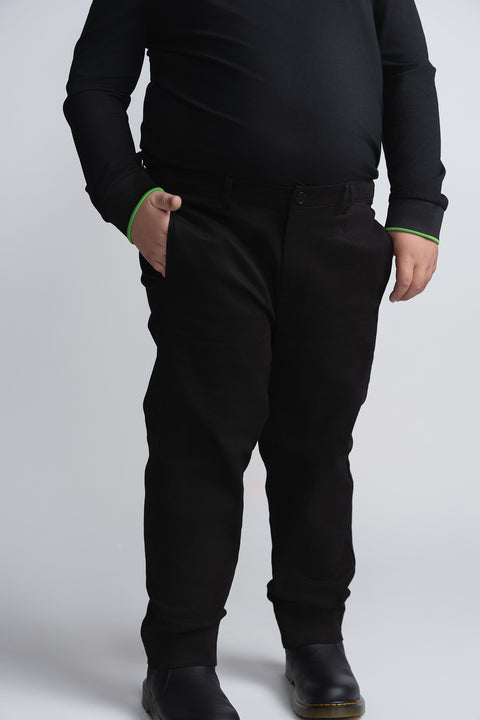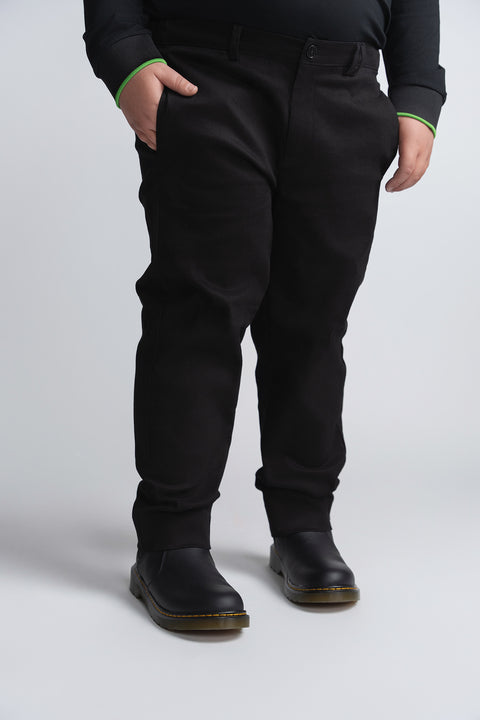 Our black casual pants are the perfect everyday pants for school, play or relaxing. With a double black belt loop , an adjustable waist and a 2 inch hidden hem this will be your go to pair of casual pants.
Short sizes are 1 inch shorter on the inseam compared to regular sizes. Tall is 2 inches longer on the inseam compared to the regular size.
See sizing chart for reference.  
Model Wearing size 14
Position   Size
(Unit:IN)
10
12
14
16
18
20
Length
28.54
29.72
30.91
32.09
33.27
34.45
1/2 Waist
15.16
16.14
17.13
18.11
19.09
20.08
1/2 Hip
15.55
16.54
17.52
18.50
19.49
20.47
1/2 Thigh
9.65
10.14
10.63
11.12
11.61
12.11
1/2 Leg opening
4.82
5.12
5.41
5.71
6.00
6.30
Front rise
6.89
7.28
7.68
8.07
8.46
8.86
Back rise
12.20
12.60
12.99
13.39
13.78

14.17
Position   Size
(Unit:IN)
10S
12S
14S
16S
18S
20S
Length
28.54
29.72
30.91
32.09
33.27
34.45
1/2 Waist
14.17
15.16
16.14
17.13
18.11
19.09
1/2 Hip
14.57
15.55
16.54
17.52
18.50
19.49
1/2 Thigh
9.15
9.65
10.14
10.63
11.12
11.61
1/2 Leg opening
4.53
4.82
5.12
5.41
5.71
6.00
Front rise
6.89
7.28
7.68
8.07
8.46
8.86
Back rise
12.20
12.60
12.99
13.39
13.78
14.17
Position   Size
(Unit:IN)
10T
12T
14T
16T
18T
20T
Length
30.51
31.69
32.87
34.06
35.24
36.42
1/2 Waist
15.16
16.14
17.13
18.11
19.09
20.08
1/2 Hip
15.55
16.54
17.52
18.50
19.49
20.47
1/2 Thigh
9.65
10.14
10.63
11.12
11.61
12.11
1/2 Leg opening
4.82
5.12
5.41
5.71
6.00
6.30
Front rise
6.89
7.28
7.68
8.07
8.46
8.86
Back rise
12.20
12.60
12.99
13.39
13.78
14.17