Black V-neck
Regular price

$48.00
Sale price
Care Instructions
Machine wash cold, hang dry, iron low.
Fabric
Size Chart- Updated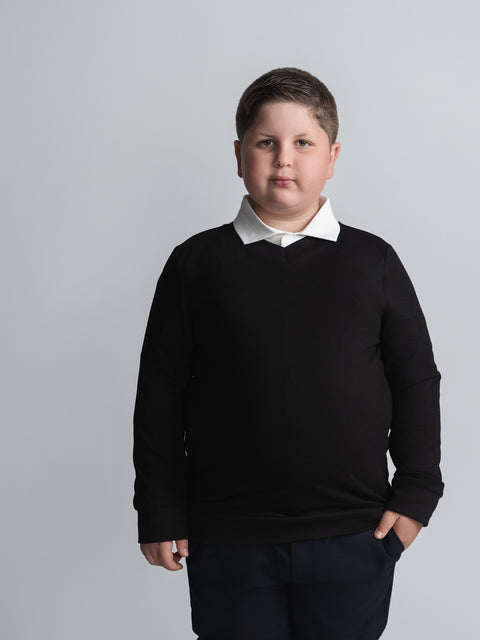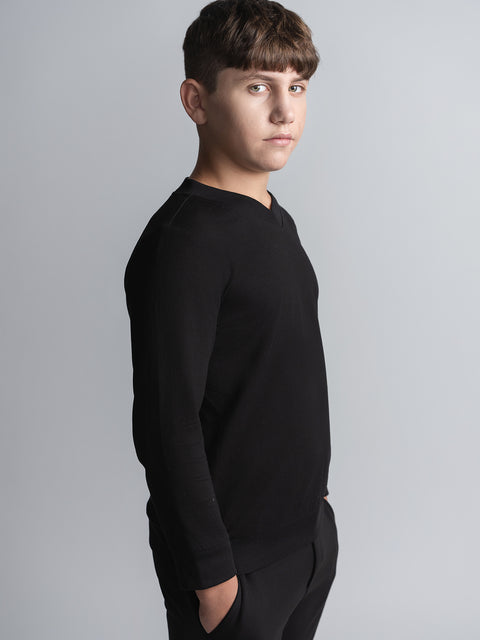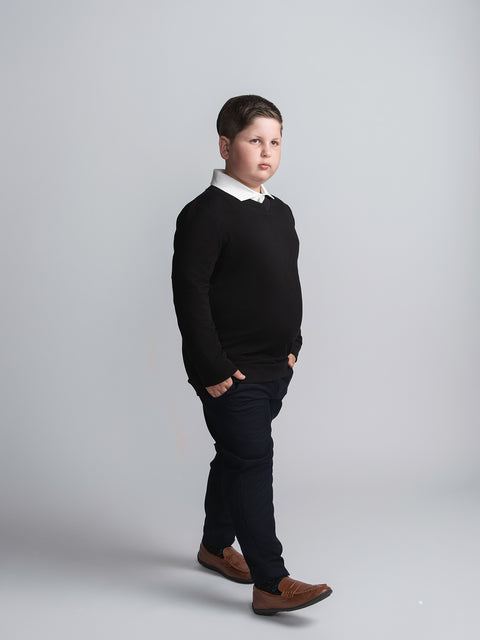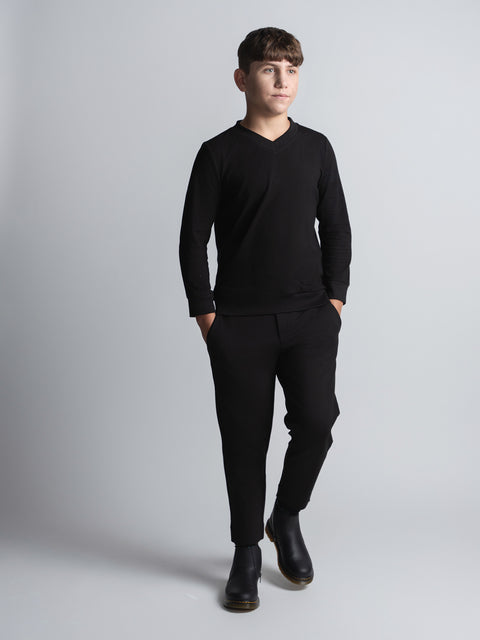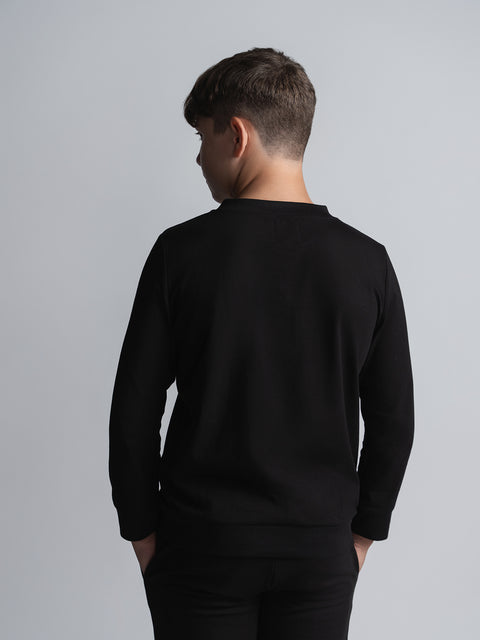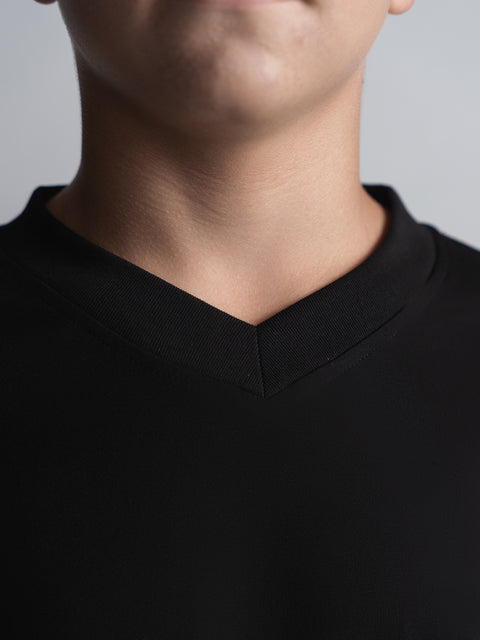 Buy it With
Our black V-neck made from a soft black cotton/spandex blend for a comfortable fit with a little stretch. Our V-neck is lightweight and breathable, so you can wear it all year round.  Not only that, it is incredibly soft feel, wear over a white dress or shirt, with a blazer or by itself this V-neck is perfect for any occasion.
Wide size is 2 inches wider on the chest and waist compared to the regular size.
See sizing chart for reference. 
Models wearing size 14. 
Position   Size
(Unit:IN)
10
12
14
16
18
20
Shoulder
13.39
13.98
14.57
15.16
15.75
16.34
1/2 Bust
16.14
17.13
18.11
19.09
20.08
21.06
1/2 Hem
14.17
14.96
15.75
16.54
17.32
18.11
Front length
21.46
22.24
23.03
23.82
24.61
25.39
Sleeve length
17.72
18.50
19.29
20.08
20.87
21.65
1/2 armhole
7.68
8.19
8.70
9.21
9.72
10.24
1/2 sleeve width
5.31
5.61
5.91
6.20
6.50
6.79
1/2 cuff
3.54
3.74
3.94
4.13
4.33
4.53
Collar width
8.07
8.27
8.46
8.66
8.86
9.06
Front neck drop
4.33
4.53
4.72
4.92
5.12
5.31