White Cuffed Polo (Long Sleeve)
Regular price

$34.00
Sale price

$52.00
Care Instructions
Machine wash cold, hang dry, iron low.
Fabric
Size Chart- Updated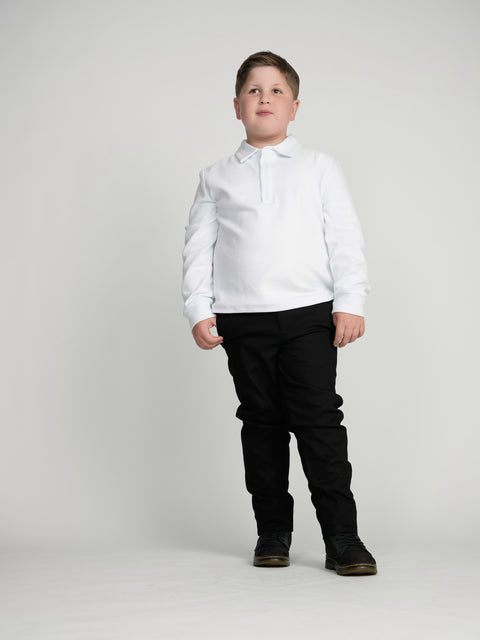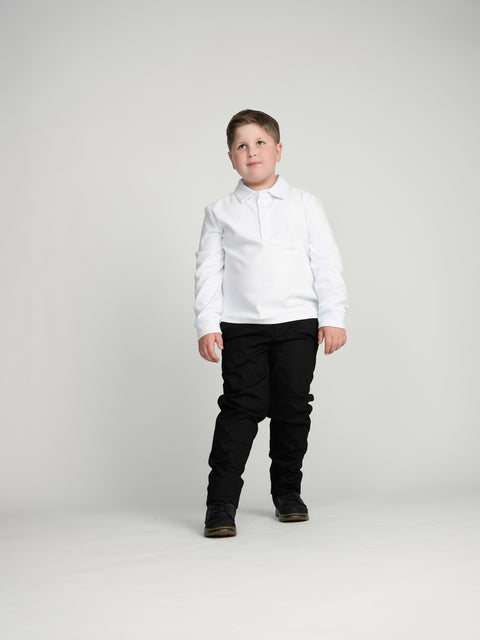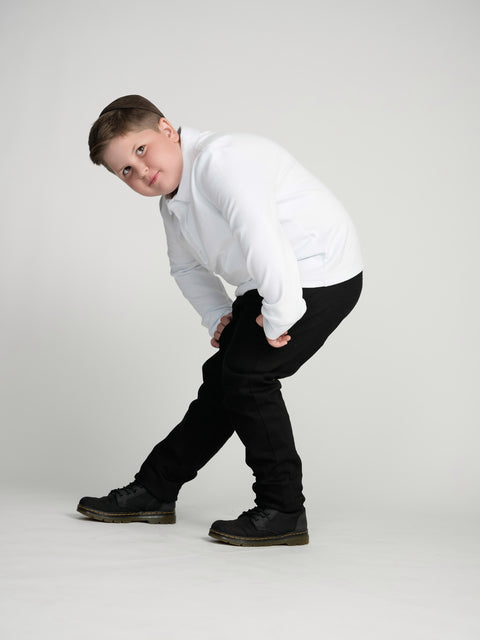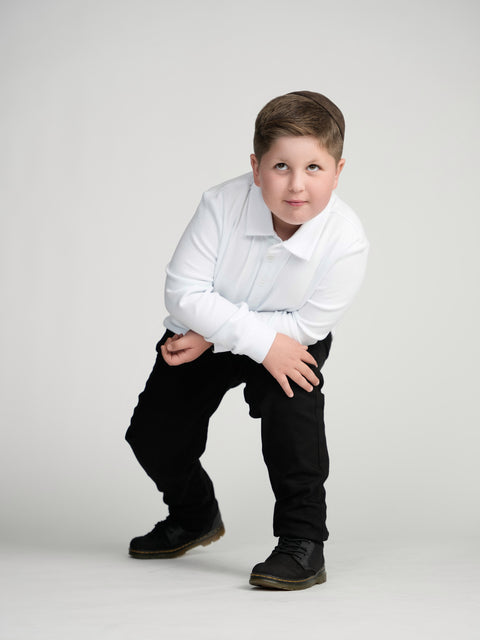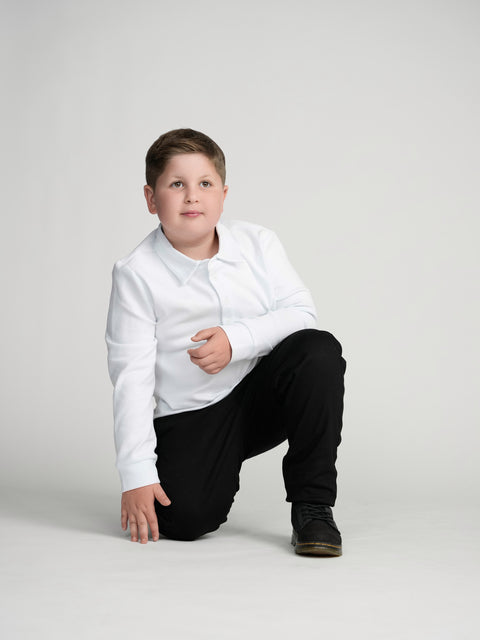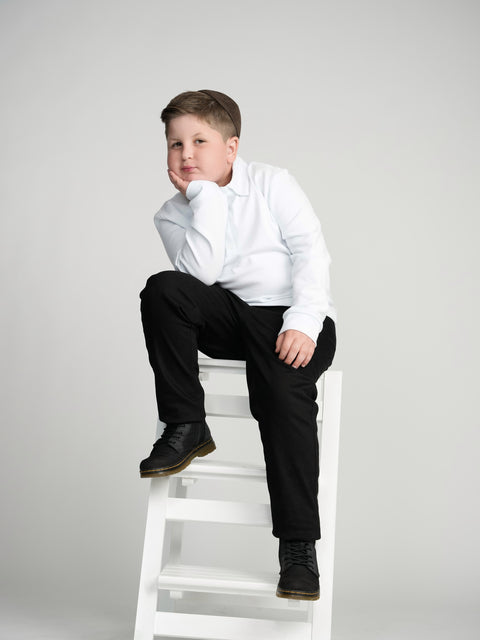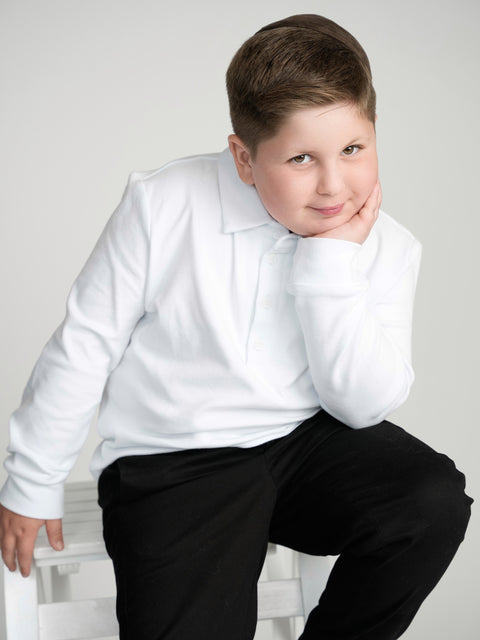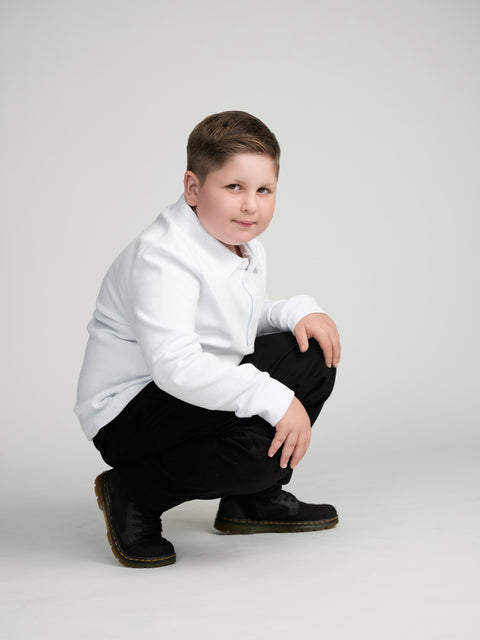 Buy it With
Our white cuffed polo is made from a cotton/spandex blend for a comfortable fit with a little stretch. With a spread collar, 4 buttons and a cuffed sleeve this polo can be worn to school or used as a layering piece under a blazer for a more formal vibe. 
This polo was designed to keep you covered even when bending or sitting.
See sizing chart for reference. 
Model wearing size 10.
Position  

 

Size
 
(Unit:CM)
10
12
14
16
18
20
Shoulder
 
35.5
37
38.5
40
41.5
43
1/2 Bust
 
43
45.5
48
50.5
53
55.5
1/2 Hem
 
44
46.5
49
51.5
54
56.5
CB length
 
51
53
55
57
59
61
Sleeve length
 
49.5
50.5
51.5
52.5
53.5
54.5
1/2 Armhole
 
21
22.25
23.5
24.75
26
27.25
1/2 Sleeve width
 
14
14.75
15.5
16.25
17
17.75
1/2 Cuff
 
9.5
10
10.5
11
11.5
12
Position  

 

Size
 
(Unit:CM)
10W
12W
14W
16W
18W
20W
Shoulder
 
37
38.5
40
41.5
43
44.5
1/2 Bust
 
45.5
48
50.5
53
55.5
58
1/2 Hem
 
46.5
49
51.5
54
56.5
59
CB length
 
51
53
55
57
59
61
Sleeve length
 
49.5
50.5
51.5
52.5
53.5
54.5
1/2 Armhole
 
22.25
23.5
24.75
26
27.25
28.5
1/2 Sleeve width
 
14.75
15.5
16.25
17
17.75
18.5
1/2 Cuff
 
10
10.5
11
11.5
12
12.5