Cinnamon Solid Polo (Long Sleeve)
Regular price

$38.00
Sale price

$48.00
Care Instructions
Machine wash cold, hang dry, iron low.
Fabric
Size Chart- Updated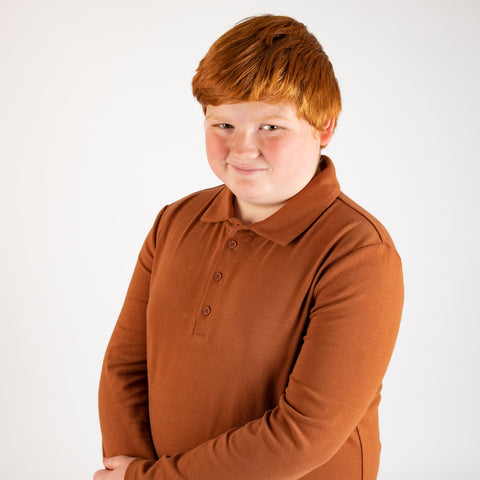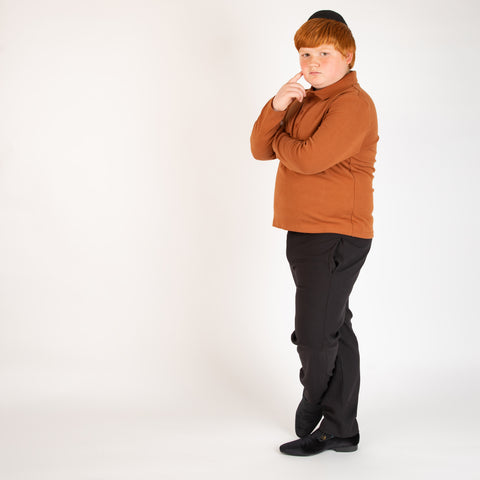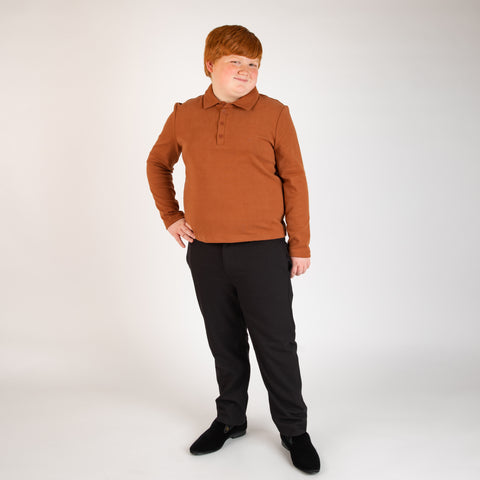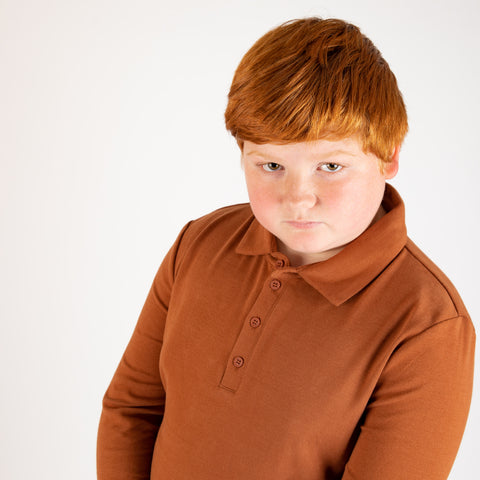 Buy it With
Our cinnamon solid polo is made from a soft brown cotton/spandex blend for a comfortable fit with a little stretch. With a spread collar, 4 buttons and a cuff sleeve making it easy to role up when you got lots of school work to do.
This polo was designed to keep you covered even when bending or sitting.
See sizing chart for reference. 
Model wearing size 16. 
Position   Size
 
(Unit:CM)
10
12
14
16
18
20
Shoulder
 
35.5
37
38.5
40
41.5
43
1/2 Bust
 
43
45.5
48
50.5
53
55.5
1/2 Hem
 
44
46.5
49
51.5
54
56.5
CB length
 
51
53
55
57
59
61
Sleeve length
 
49.5
50.5
51.5
52.5
53.5
54.5
1/2 Armhole
 
21
22.25
23.5
24.75
26
27.25
1/2 Sleeve width
 
14
14.75
15.5
16.25
17
17.75
1/2 Cuff
 
9.5
10
10.5
11
11.5
12
Position   Size
 
(Unit:CM)
10W
12W
14W
16W
18W
20W
Shoulder
 
37
38.5
40
41.5
43
44.5
1/2 Bust
 
45.5
48
50.5
53
55.5
58
1/2 Hem
 
46.5
49
51.5
54
56.5
59
CB length
 
51
53
55
57
59
61
Sleeve length
 
49.5
50.5
51.5
52.5
53.5
54.5
1/2 Armhole
 
22.25
23.5
24.75
26
27.25
28.5
1/2 Sleeve width
 
14.75
15.5
16.25
17
17.75
18.5
1/2 Cuff
 
10
10.5
11
11.5
12
12.5