Black Buttons Short Sleeve Dress Shirt with Houndstooth Contrast
Regular price

$28.50
Sale price

$57.00
Care Instructions
Machine wash cold, hang dry, iron low.
Fabric
Size Chart- Updated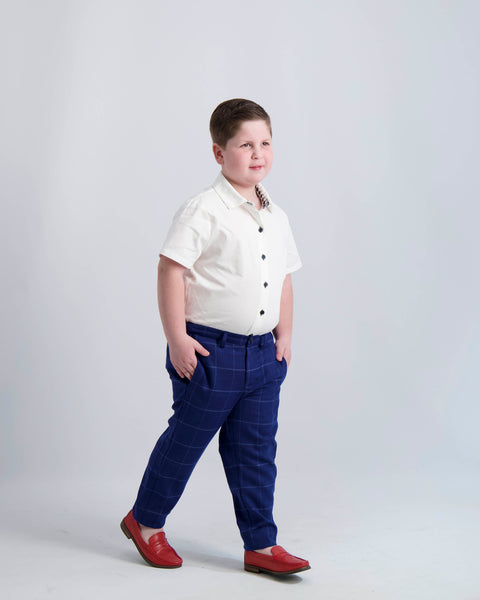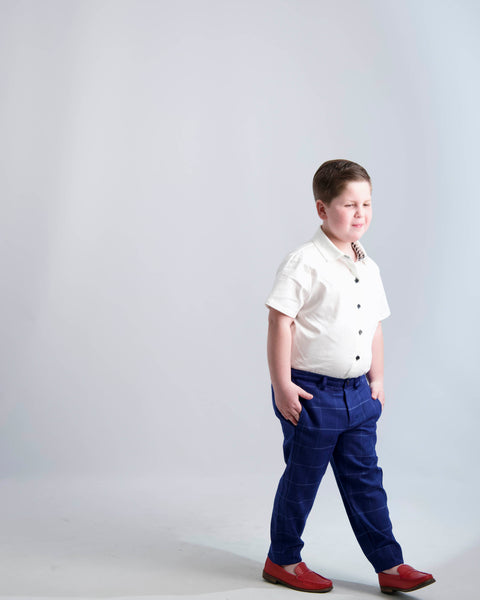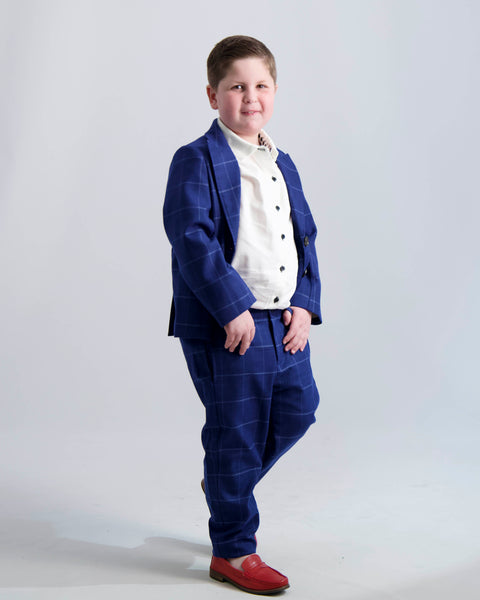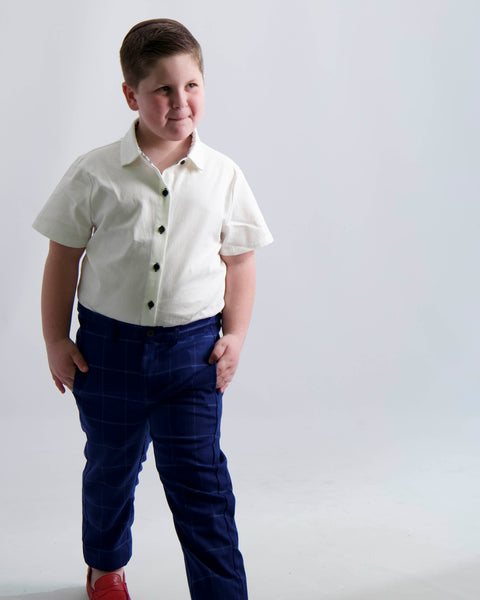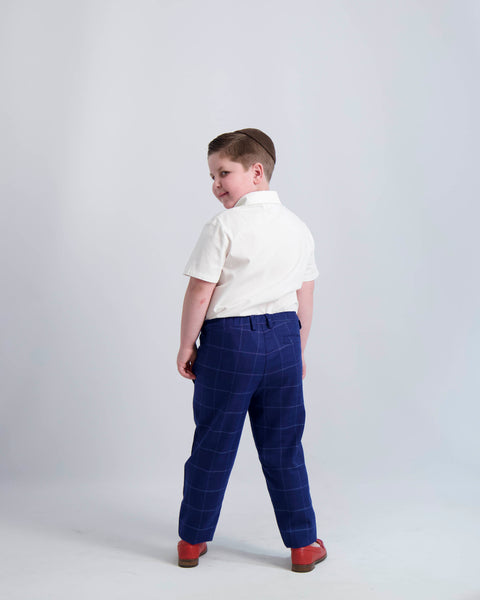 This staple white short-sleeve dress shirt brings the texture of woven cotton to your formal wardrobe with a black houndstooth interior trim around the neck, tan buttons and tan stitching around buttonholes. Wear with one of our blazers and short dress pants for a formal occasion or pair with our casual shorts for a more relaxed vibe. Extra length allows for shirt to stay tucked in more easily and cover even when reaching up or bending down. Wide sizes are 2 inches wider than regular sizes. See sizing chart for reference.
Regular sizes run slimmer, for more comfortable fit choose wide size or size up.
Position   Size
(unit:CM)
6
7
8
10
12
14
16
Shoulder
31
32.5
34
35.5
37
38.5
40
1/2 Bust
35.2
37.7
40.2
42.7
45.2
47.7
50.2
1/2 Hem
35.2
37.7
40.2
42.7
45.2
47.7
50.2
CB length
58
60
62
64
66
68
70
Sleeve length
40.3
42.3
44.3
46.3
48.3
50.3
52.3
1/2 Armhole
17
18.25
19.5
20.75
22
23.25
24.5
1/2 Sleeve width
15.5
16.25
17
17.75
18.5
19.25
20
1/2 cuff
8.25
8.75
9.25
9.75
10.25
10.75
11.25
Back collar
14
14.5
15
15.5
16
16.5
17
Front neck drop
7
7.5
8
8.5
9
9.5
10
Position   Size
(unit:CM)
6 W
7 W
8 W
10 W
12 W
14 W
16 W
Shoulder
32.5
34
35.5
37
38.5
40
41.5
1/2 Bust
37.7
40.2
42.7
45.2
47.7
50.2
52.7
1/2 Hem
37.7
40.2
42.7
45.2
47.7
50.2
52.7
CB length
58
60
62
64
66
68
70
Sleeve length
40.3
42.3
44.3
46.3
48.3
50.3
52.3
1/2 Armhole
18.25
19.5
20.75
22
23.25
24.5
25.75
1/2 Sleeve width
16.25
17
17.75
18.5
19.25
20
20.75
1/2 cuff
8.75
9.25
9.75
10.25
10.75
11.25
11.75
Back collar
14.5
15
15.5
16
16.5
17
17.5
Front neck drop
7.5
8
8.5
9
9.5
10
10.5