Black Double Breasted Dress Blazer
Regular price

$140.00
Sale price
Care Instructions
Hand wash, hang dry, iron low.
Fabric
Size Chart- Updated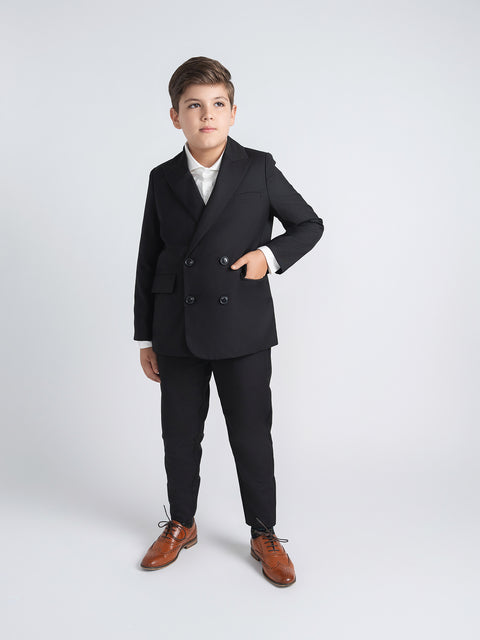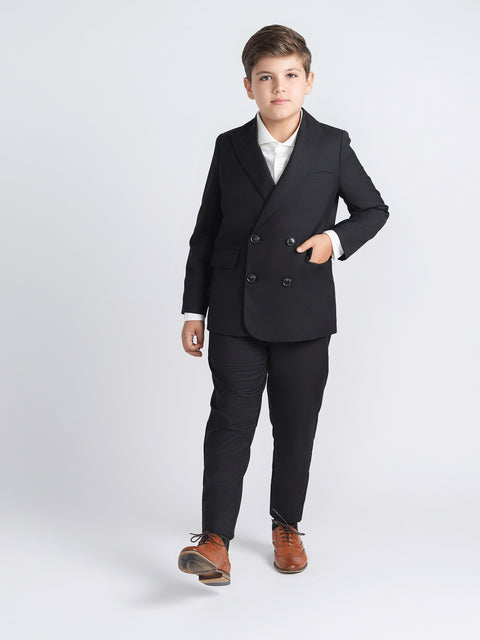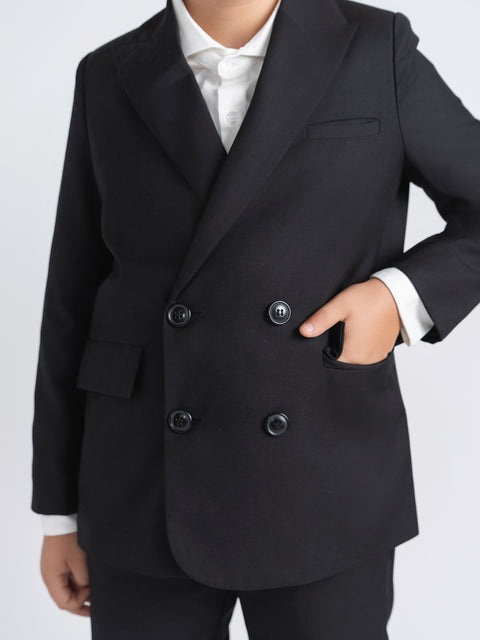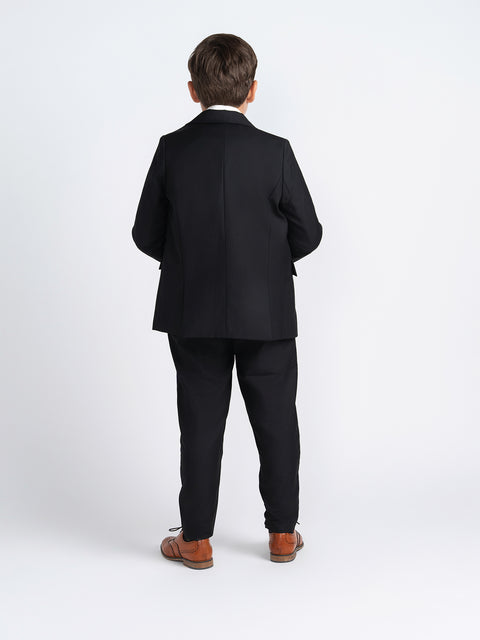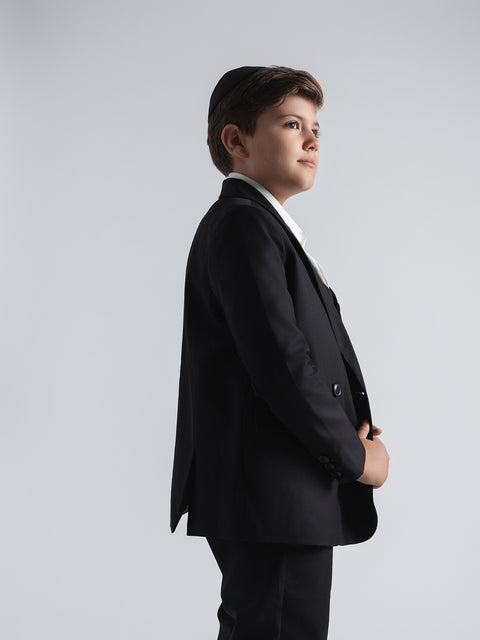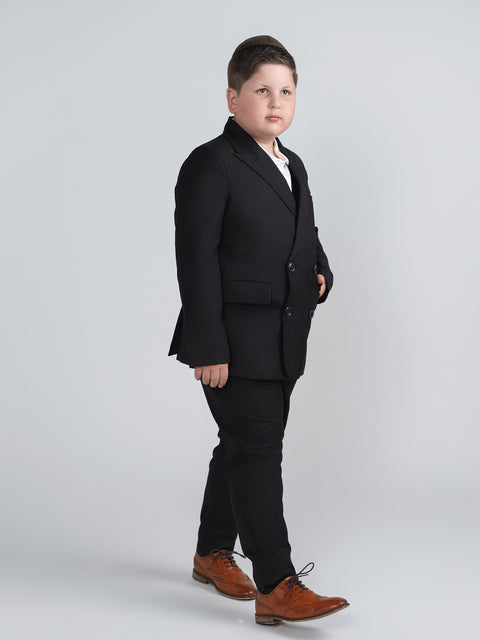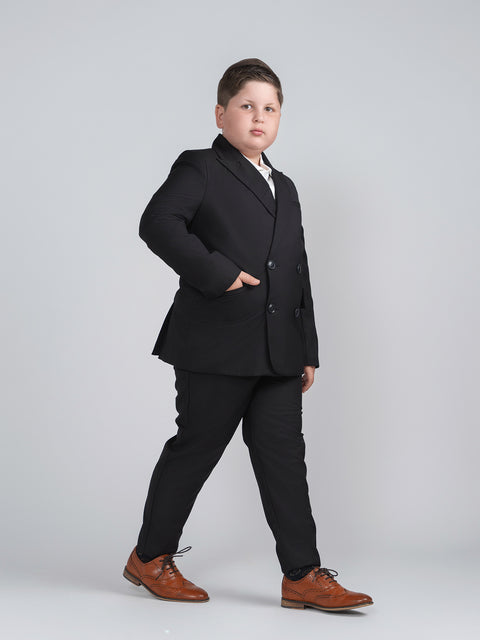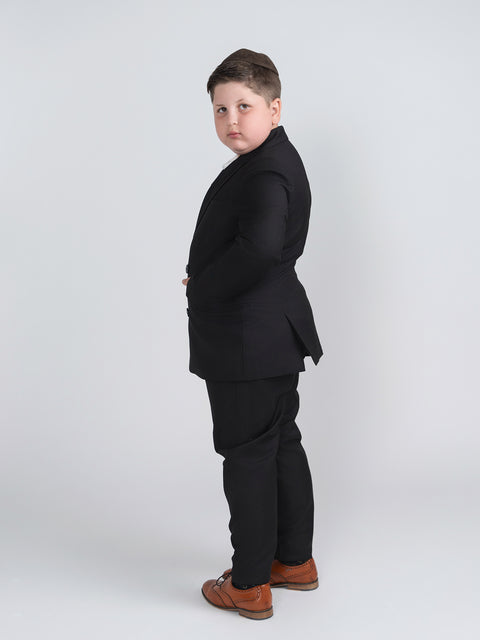 Buy it With
Our black double breasted blazer distinguishes as a suit jacket tailored for the right fit. This blazer features a peak lapel, black buttons, double slits in the back and a solid black lining. Pair with our button dress shirt, matching black tailored dress pants and black tux vest for a formal 3 piece suit look.
Wide sizes are 2 inches wider than regular sizes. See sizing chart for reference. 
Model 1 wearing size 12.
Model 2 wearing size 14.
Position   Size
(Unit:IN)
10
12
14
16
18
20
Shoulder
12.80
13.39
13.98
14.57
15.16
15.75
1/2 Bust
17.13
18.11
19.09
20.08
21.06
22.05
1/2 Hem
17.72
18.70
19.69
20.67
21.65
22.64
CB length
21.85
22.64
23.43
24.21
25.00
25.79
Sleeve length
18.70
19.49
20.28
21.06
21.85
22.64
1/2 armhole
8.27
8.76
9.25
9.74
10.24
10.73
1/2 sleeve width
5.71
6.00
6.30
6.59
6.89
7.19
1/2 cuff
4.63
4.82
5.02
5.22
5.41
5.61
Position   Size
(Unit:IN)
10W
12W
14W
16W
18W
20W
Shoulder
13.39
13.98
14.57
15.16
15.75
16.34
1/2 Bust
18.11
19.09
20.08
21.06
22.05
23.03
1/2 Hem
18.70
19.69
20.67
21.65
22.64
23.62
CB length
21.85
22.64
24.21
25.00
25.79
26.97
Sleeve length
18.70
19.49
21.06
21.85
22.64
23.82
1/2 armhole
8.76
9.25
9.74
10.24
10.73
11.22
1/2 sleeve width
6.00
6.30
6.59
6.89
7.19
7.48
1/2 cuff
4.82
5.02
5.22
5.41
5.61
5.81