Black Windowpane Dress Blazer
Regular price

$140.00
Sale price
Care Instructions
Hand wash, hang dry, iron low.
Fabric
67% polyester, 30% rayon, 3% spandex

Size Chart- Updated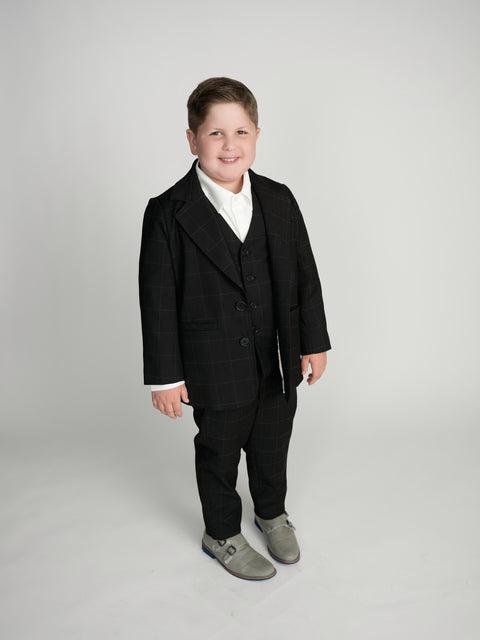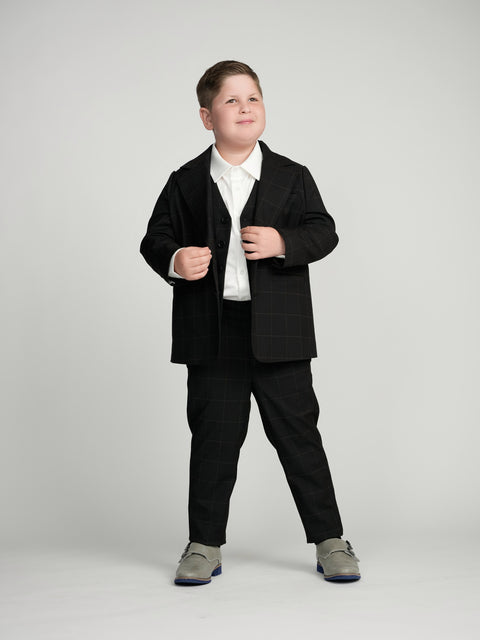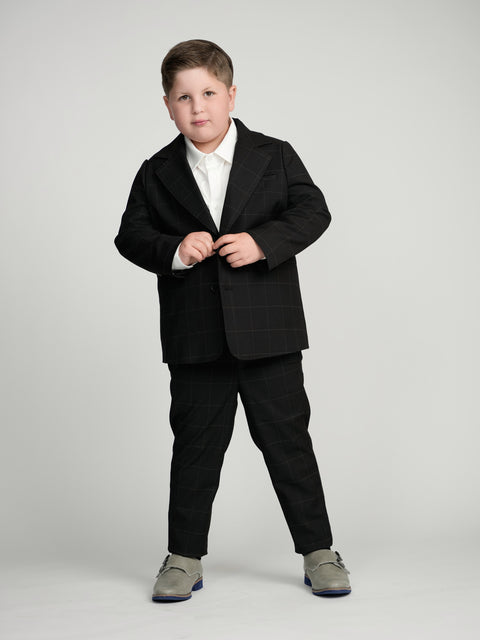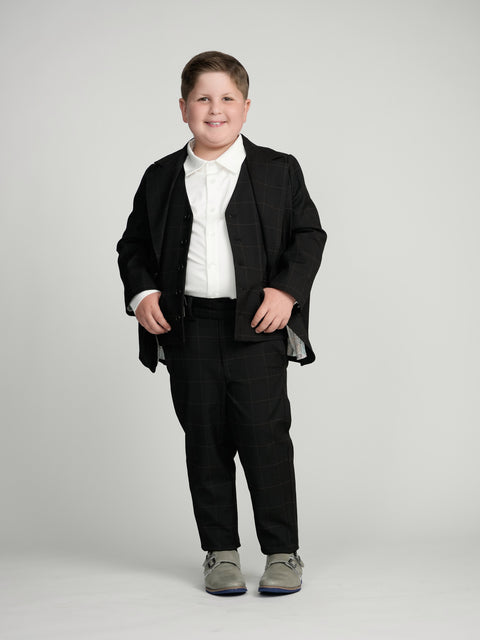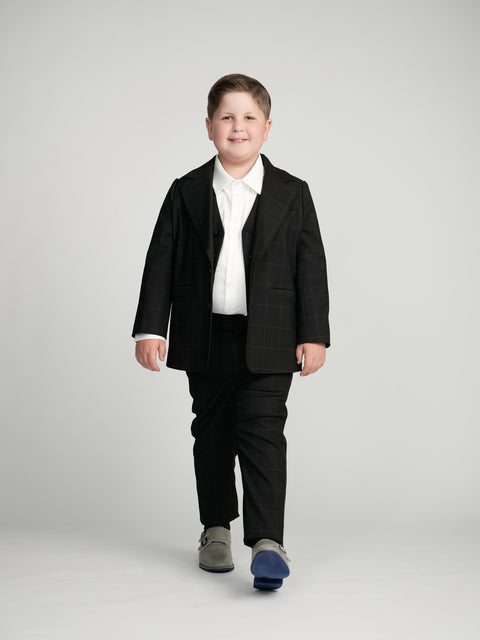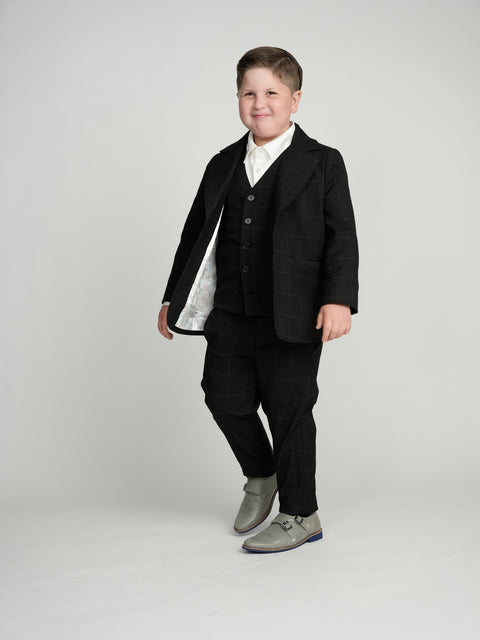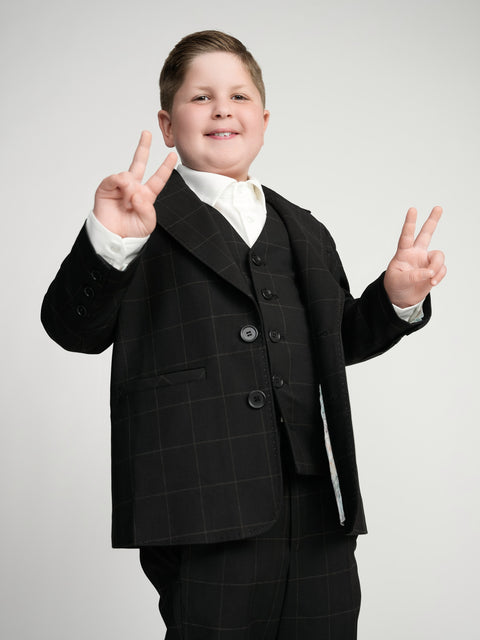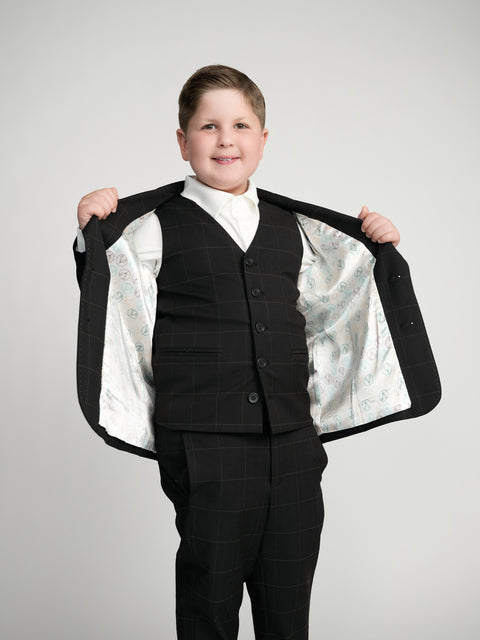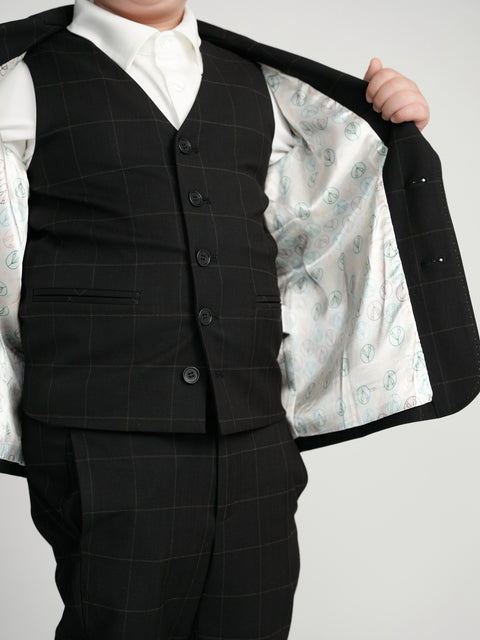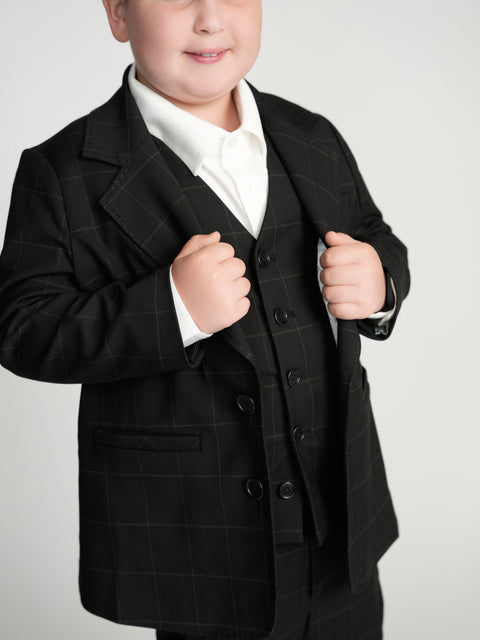 Our black windowpane blazer distinguishes as a suit jacket tailored for the right fit. Pair with our button dress shirt, matching black windowpane belted dress pants and black windowpane vest for a formal 3 piece suit look.
With a classic label, Mofi custom lining, single slit in back and front pockets for collecting goodies.
Wide sizes are 2 inches wider than regular sizes. See sizing chart for reference. 
Position   Size
 
(Unit:CM)
10
12
14
16
18
20
Shoulder
 
33.5
35
36.5
38
39.5
41
1/2 Bust
 
46
48.5
51
53.5
56
58.5
1/2 Hem
 
47.5
50
52.5
55
57.5
60
CB length
 
55.5
57.5
59.5
61.5
63.5
65.5
Sleeve length
 
44
46
48
50
52
54
1/2 Armhole
 
21
22.25
23.5
24.75
26
27.25
1/2 Sleeve width
 
14.75
15.5
16.25
17
17.75
18.5
1/2 Cuff
 
12
12.5
13
13.5
14
14.5
Position   Size
 
(Unit:CM)
10W
12W
14W
16W
18W
20W
Shoulder
 
35
36.5
38
39.5
41
42.5
1/2 Bust
 
48.5
51
53.5
56
58.5
61
1/2 Hem
 
50
52.5
55
57.5
60
62.5
CB length
 
55.5
57.5
59.5
61.5
63.5
65.5
Sleeve length
 
44
46
48
50
52
54
1/2 Armhole
 
22.25
23.5
24.75
26
27.25
28.5
1/2 Sleeve width
 
15.5
16.25
17
17.75
18.5
19.25
1/2 Cuff
 
12.5
13
13.5
14
14.5
15