Blue Windowpane Dress Blazer
Regular price

$98.00
Sale price

$128.00
Care Instructions
Hand wash, hang dry, iron low.
Fabric
83% polyester,16% rayon, 1% spandex
Size Chart- Updated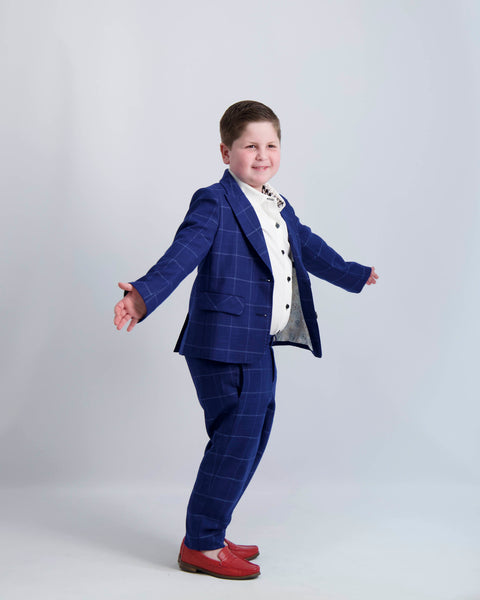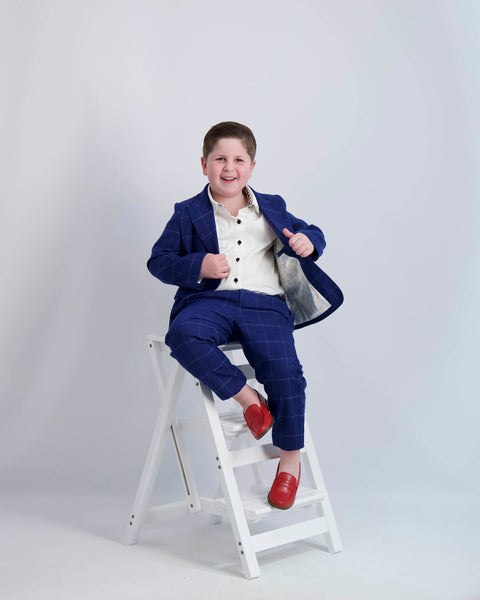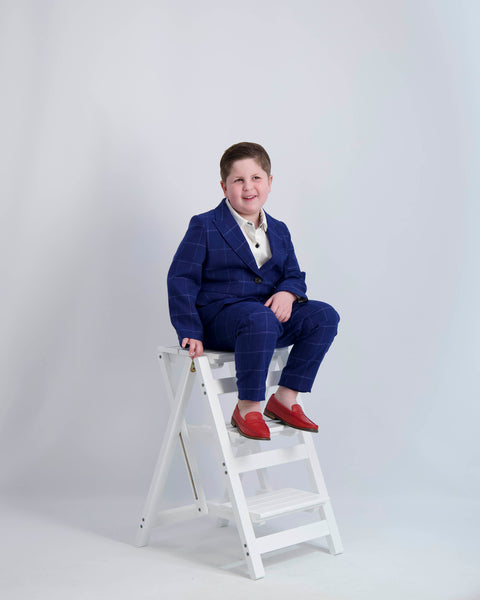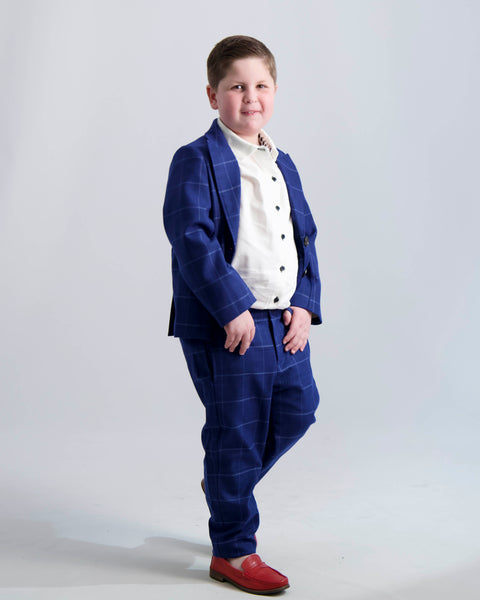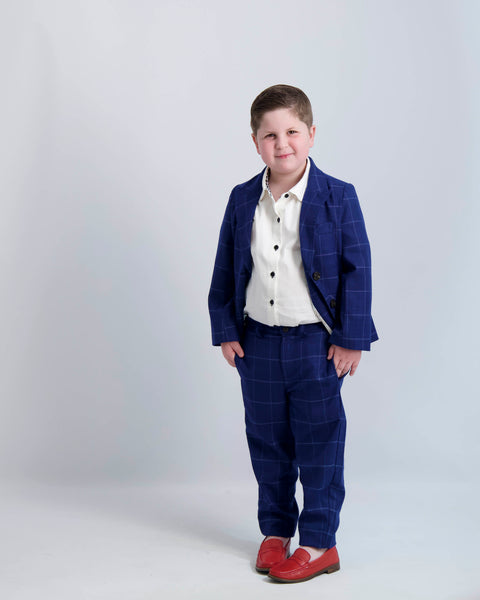 Our tailored blue windowpane blazer for boys makes sure that every boy feels confident and comfortable for every occasion. Pair with our button dress shirt, and matching dress pants for a formal look or wear with our casual pants and collared sweater for a more laid back vibe. Wide sizes are 2 inches wider than regular sizes. See sizing chart for reference.
Model wearing size 10W.
Position   Size
(unit:CM)
6
7
8
10
12
14
16
Shoulder
26
27.5
29
30.5
32
33.5
35
1/2 Bust
33
35.5
38
40.5
43
45.5
48
1/2 Hem
34.5
37
39.5
42
44.5
47
49.5
CB length
42.5
44.5
46.5
48.5
50.5
52.5
54.5
Sleeve length
38.5
40.5
42.5
44.5
46.5
48.5
50.5
1/2 Armhole
16.25
17.5
18.75
20
21.25
22.5
23.75
1/2 sleeve width
12.25
13
13.75
14.5
15.25
16
16.75
1/2 Cuff
11
11.5
12
12.5
13
13.5
14
Position   Size
(unit:CM)
6 W
7 W
8 W
10 W
12 W
14 W
16 W
Shoulder
27.5
29
30.5
32
33.5
35
36.5
1/2 Bust
35.5
38
40.5
43
45.5
48
50.5
1/2 Hem
37
39.5
42
44.5
47
49.5
52
CB length
42.5
44.5
46.5
48.5
50.5
52.5
54.5
Sleeve length
38.5
40.5
42.5
44.5
46.5
48.5
50.5
1/2 Armhole
17.5
18.75
20
21.25
22.5
23.75
25
1/2 sleeve width
13
13.75
14.5
15.25
16
16.75
17.5
1/2 Cuff
11.5
12
12.5
13
13.5
14
14.5