Classic Black Dress Blazer
Regular price

$140.00
Sale price
Care Instructions
Hand wash, hang dry, iron low.
Fabric
68% polyester, 30% rayon, 2% spandex

Size Chart- Updated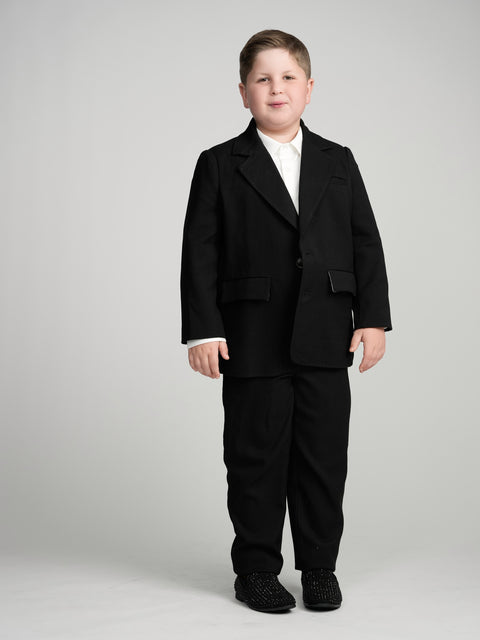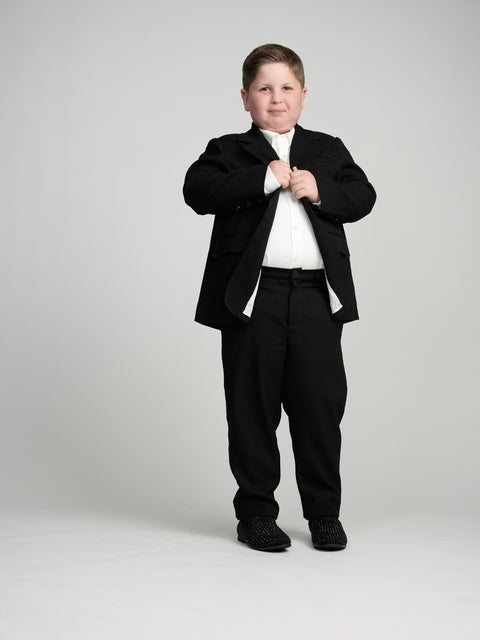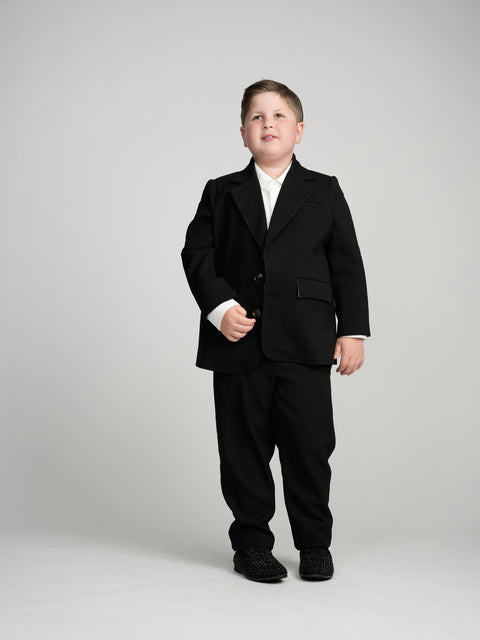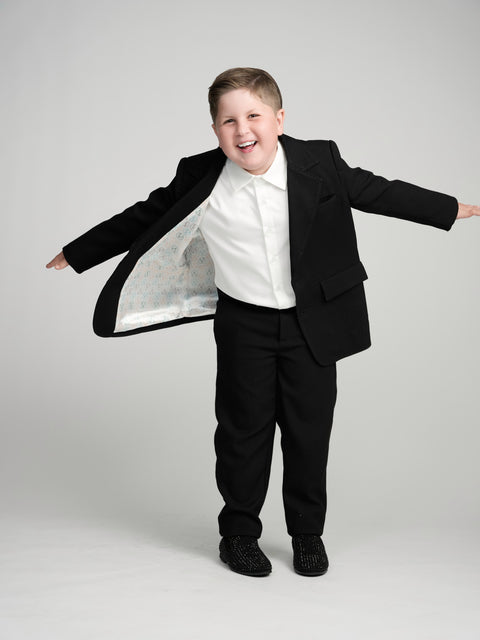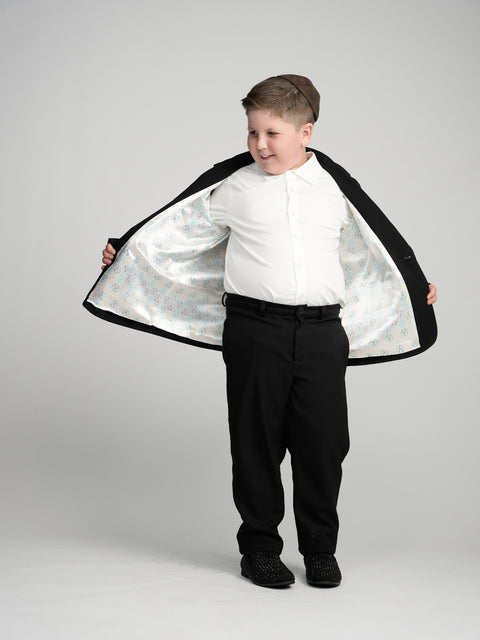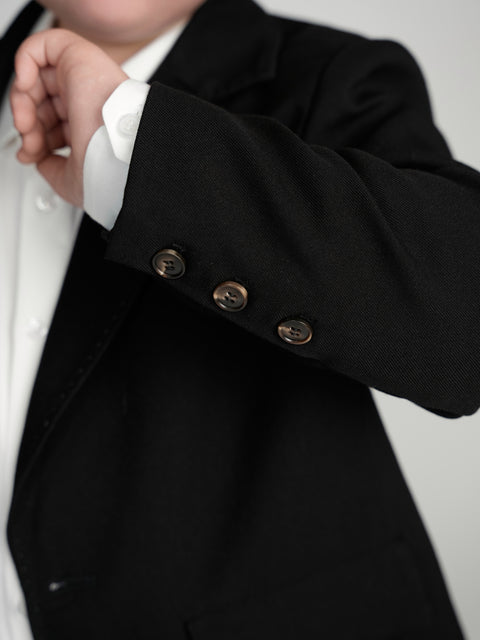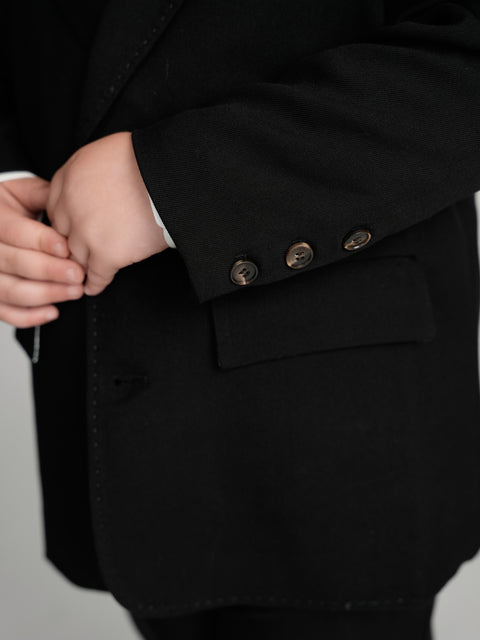 Buy it With
Our tailored classic black blazer for boys makes sure that every boy feels confident and comfortable. With a classic label, Mofi custom lining, single slit in back and front pockets for collecting goodies. 
Pair with our button dress shirt, matching black dress pants for the perfect polished look for any occasion.
Wide sizes are 2 inches wider than regular sizes. See sizing chart for reference. 
Long size is 2 inches longer on the sleeve compared to the regular.
Position  Size
(Unit:CM)
10
12
14
16
18
20
Shoulder
33.5
35
36.5
38
39.5
41
1/2 Bust
46
48.5
51
53.5
56
58.5
1/2 Hem
47.5
50
52.5
55
57.5
60
CB length
55.5
57.5
59.5
61.5
63.5
65.5
Sleeve length
44
46
48
50
52
54
1/2 Armhole
21
22.25
23.5
24.75
26
27.25
1/2 Sleeve width
14.75
15.5
16.25
17
17.75
18.5
1/2 Cuff
12
12.5
13
13.5
14
14.5
Position  Size
(Unit:CM)
10W
12W
14W
16W
18W
20W
Shoulder
35
36.5
38
39.5
41
42.5
1/2 Bust
48.5
51
53.5
56
58.5
61
1/2 Hem
50
52.5
55
57.5
60
62.5
CB length
55.5
57.5
59.5
61.5
63.5
65.5
Sleeve length
44
46
48
50
52
54
1/2 Armhole
22.25
23.5
24.75
26
27.25
28.5
1/2 Sleeve width
15.5
16.25
17
17.75
18.5
19.25
1/2 Cuff
12.5
13
13.5
14
14.5
15
Position  Size
(Unit:CM)
10L
12L
14L
16L
18L
20L
Shoulder
33.5
35
36.5
38
39.5
41
1/2 Bust
46
48.5
51
53.5
56
58.5
1/2 Hem
47.5
50
52.5
55
57.5
60
CB length
55.5
57.5
59.5
61.5
63.5
65.5
Sleeve length
44
46
48
50
52
54
Sleeve length
49.7
51.7
53.7
55.7
57.7
59.7
1/2 Armhole
21
22.25
23.5
24.75
26
27.25
1/2 Sleeve width
14.75
15.5
16.25
17
17.75
18.5
1/2 Cuff
12
12.5
13
13.5
14
14.5