Egyptian Blue Short Dress Pants
Regular price

$50.00
Sale price

$68.00
Care Instructions
Hand wash, hang dry, iron low.
Fabric
94% polyester,5% rayon, 1% spandex

Size Chart- Updated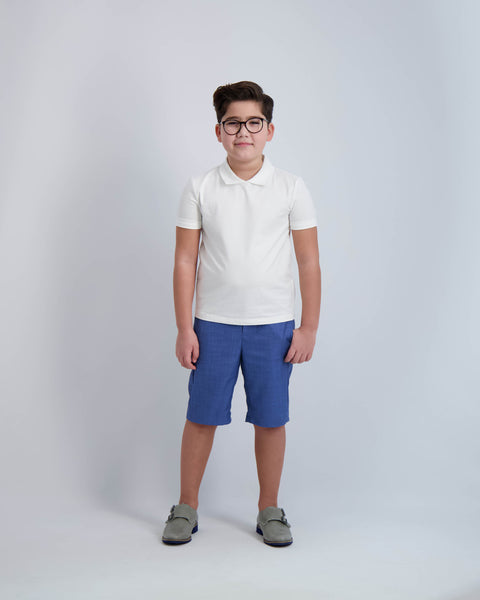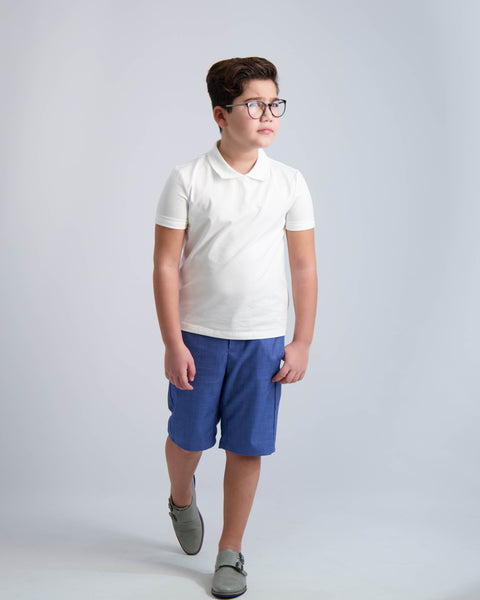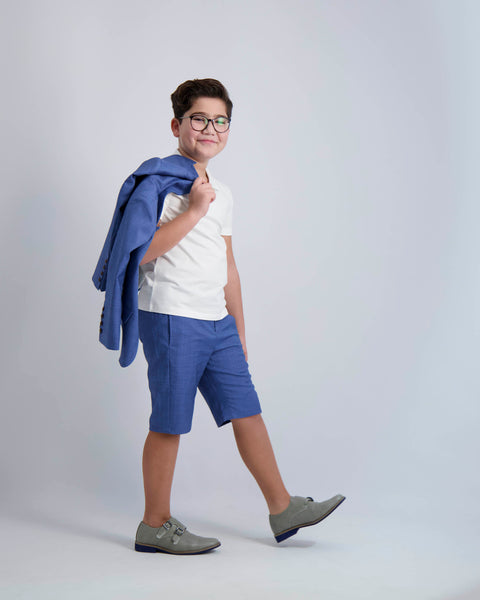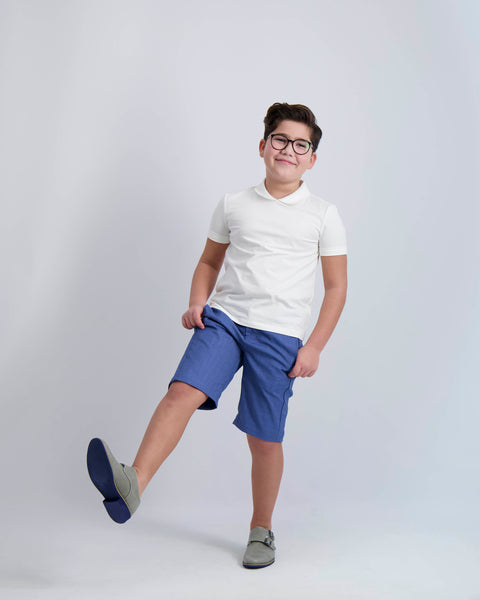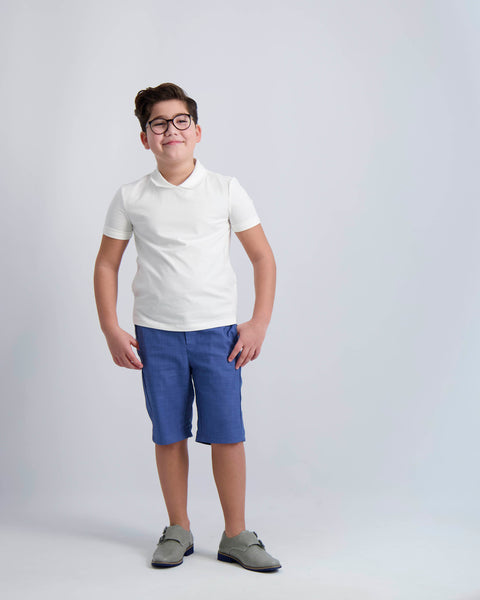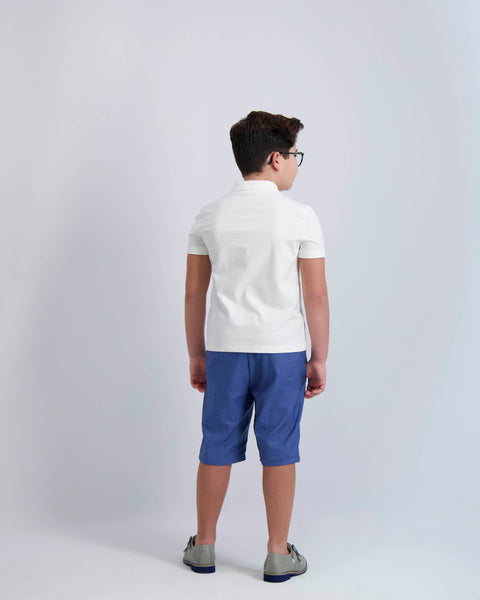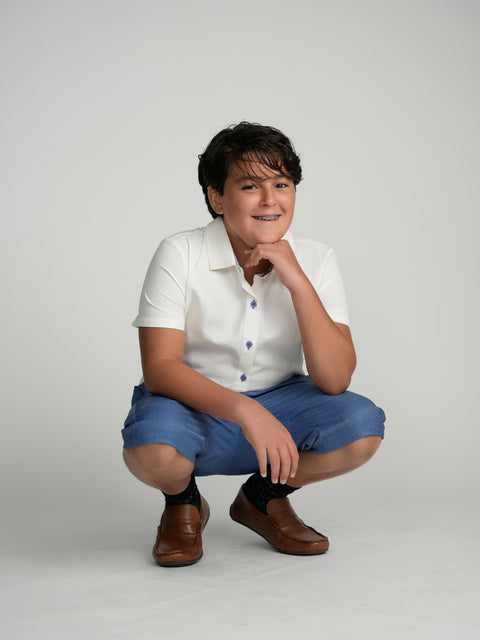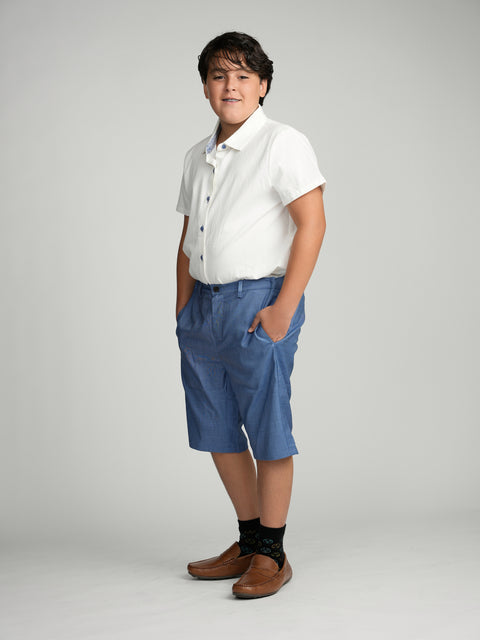 Our Egyptian blue short dress pants for boys fall below the knee and have an adjustable waist line for the perfect comfort and fit. For a dressier look pair it with our matching blazer and blue buttons white shirt or for a casual look try pairing it with our collar or piping sweaters. Short sizes are hemmed 1 inch compared to regular sizes. See sizing chart for reference.
Please be advised, the back elastic may not be sewn down.
Both model 1 are wearing size 10 model 2 wearing size 16. 
Position   Size
(unit:CM)
6
7
8
10
12
14
16
Length
39
41
43
45
47
49
51
1/2 Waist
26
28.5
31
33.5
36
38.5
41
1/2 Hip
34.5
37
39.5
42
44.5
47
49.5
1/2 Thigh
22.25
23.5
24.75
26
27.25
28.5
29.75
1/2 Leg opening
15.75
16.75
17.75
18.75
19.75
20.75
21.75
Front rise
18.5
19.5
20.5
21.5
22.5
23.5
24.5
Back rise
31.5
32.5
33.5
34.5
35.5
36.5
37.5
Position   Size
(unit:CM)
6 S
7 S
8 S
10 S
12 S
14 S
16 S
Length
39
41
43
45
47
49
51
1/2 Waist
23.5
26
28.5
31
33.5
36
38.5
1/2 Hip
32
34.5
37
39.5
42
44.5
47
1/2 Thigh
21
22.25
23.5
24.75
26
27.25
28.5
1/2 Leg opening
14.75
15.75
16.75
17.75
18.75
19.75
20.75
Front rise
18.5
19.5
20.5
21.5
22.5
23.5
24.5
Back rise
31.5
32.5
33.5
34.5
35.5
36.5
37.5