Peak Lapel Black Dress Blazer
Regular price

$140.00
Sale price
Care Instructions
Hand wash, hang dry, iron low.
Fabric
68% polyester, 30% rayon, 2% spandex

Size Chart- Updated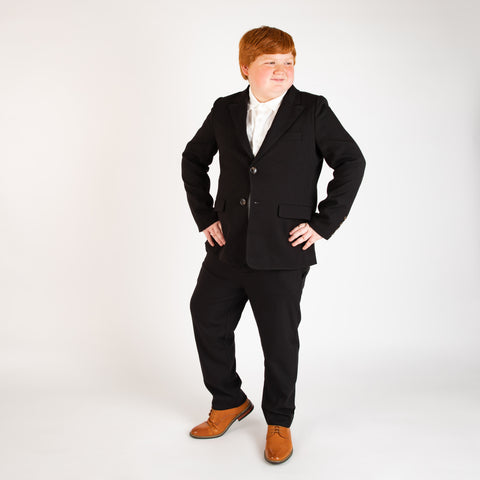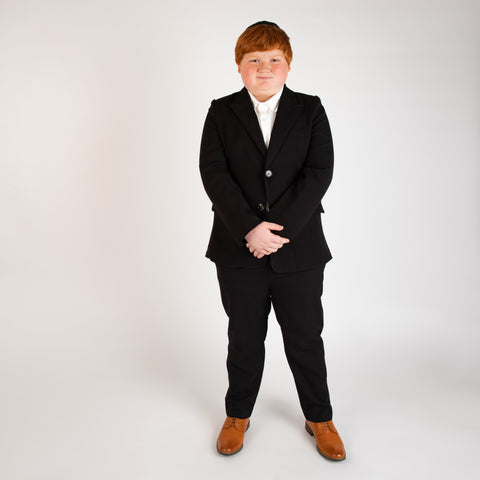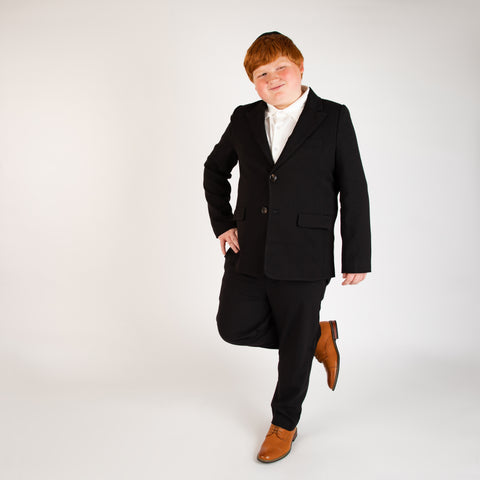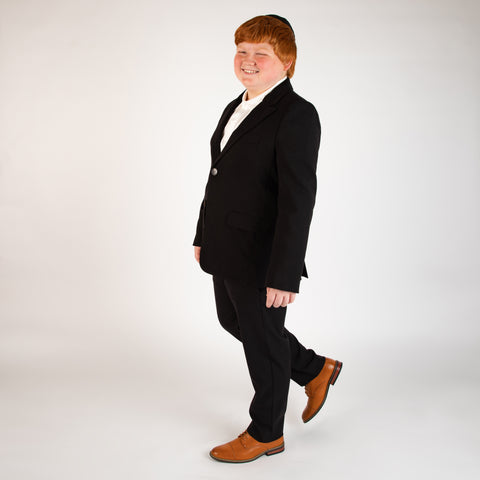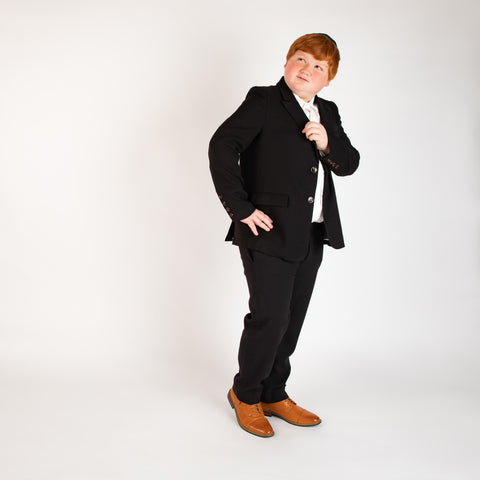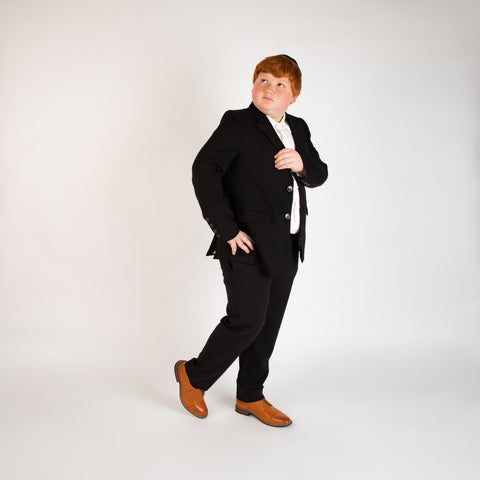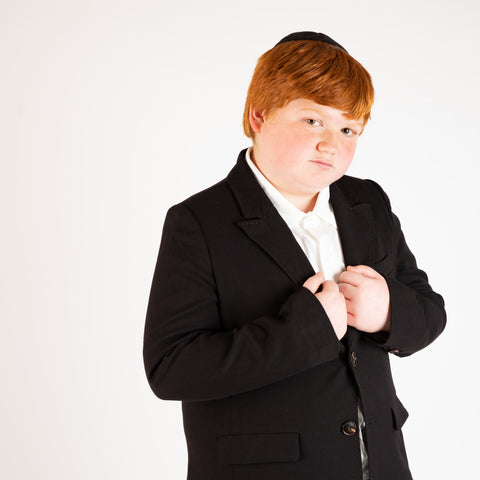 Our peak lapel black blazer for boys is a classic blazer framed with a peak lapel to give a sharp look for any occasion. With Mofi custom lining, a single back slit and front pockets for collecting goodies.
This blazer can be paired with matching black dress pants for a formal suit look or wear with the circle top for a more laid back look. 
The Peak Lapel Blazer a fit similar to the Classic Blazer in all sizes but sleeves are 2 inches long as.
Model wearing size 16. 
Position  Size
 
(Unit:CM)
10
12
14
16
18
20
Shoulder
 
38
39.5
41
42.5
44
45.5
1/2 Bust
 
53.5
56
58.5
61
63.5
66
1/2 Hem
 
55
57.5
60
62.5
65
67.5
CB length
 
56
58
60
62
64
66
Sleeve length
 
48.5
50.5
52.5
54.5
56.5
58.5
1/2 Armhole
 
24.75
26
27.25
28.5
29.75
31
1/2 Sleeve width
 
17.5
18.25
19
19.75
20.5
21.25
1/2 Cuff
 
13.5
14
14.5
15
15.5
16
Position  Size
 
(Unit:CM)
10L
12L
14L
16L
18L
20L
Shoulder
 
38
39.5
41
42.5
44
45.5
1/2 Bust
 
53.5
56
58.5
61
63.5
66
1/2 Hem
 
55
57.5
60
62.5
65
67.5
CB length
 
61
63
65
67
69
71
Sleeve length
 
48.5
50.5
52.5
54.5
56.5
58.5
Sleeve length
 
54.2
56.2
58.2
60.2
62.2
64.2
1/2 Armhole
 
24.75
26
27.25
28.5
29.75
31
1/2 Sleeve width
 
17.5
18.25
19
19.75
20.5
21.25
1/2 Cuff
 
13.5
14
14.5
15
15.5
16