Sapphire Cuffed Pajamas
Regular price

$60.00
Sale price
Care Instructions
Hand wash, hang dry, iron low.
Fabric
30% cotton, 70% polyester

Size Chart- Updated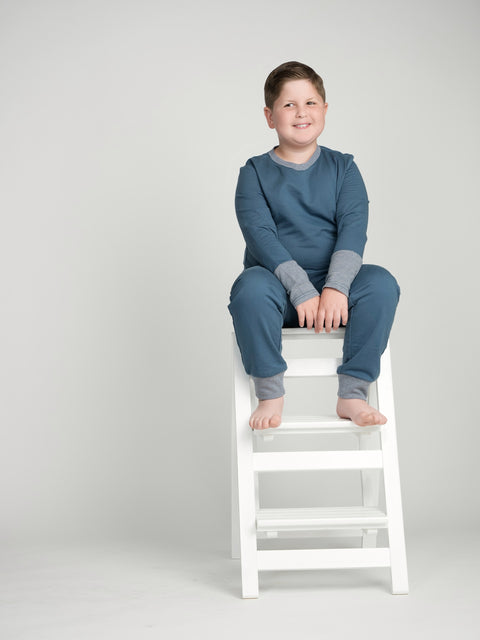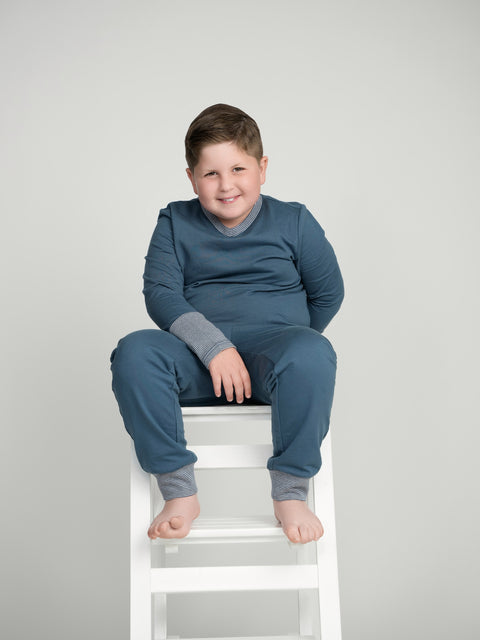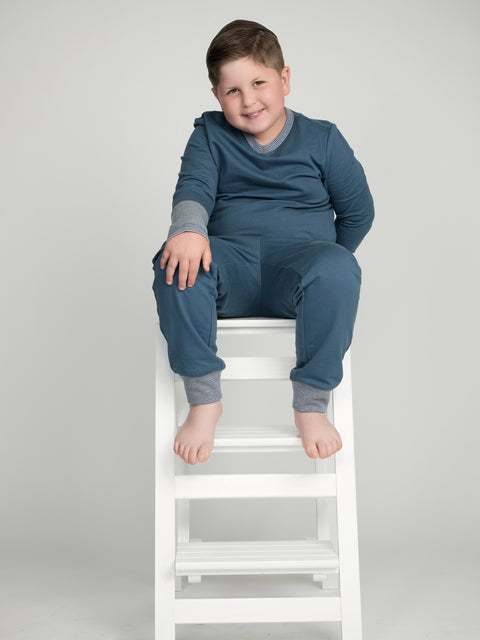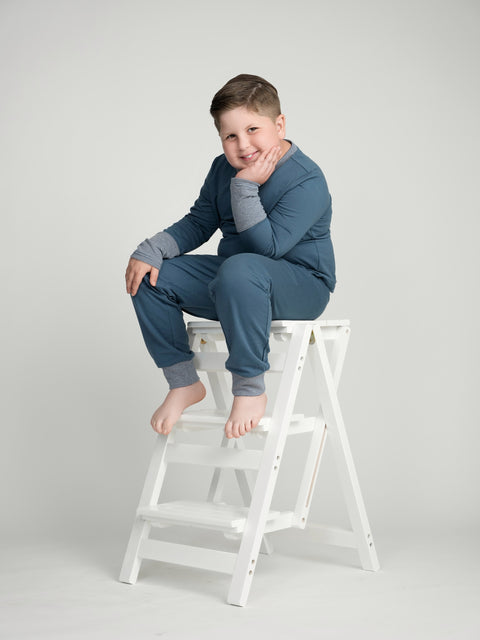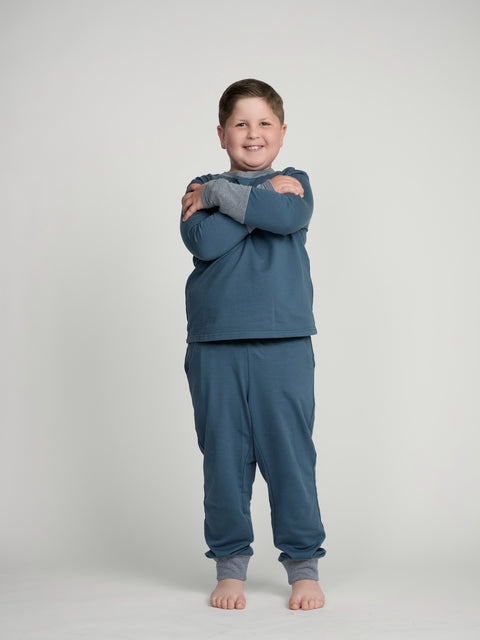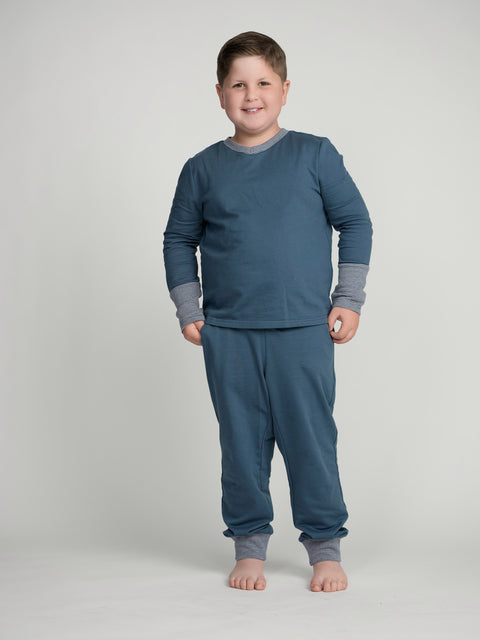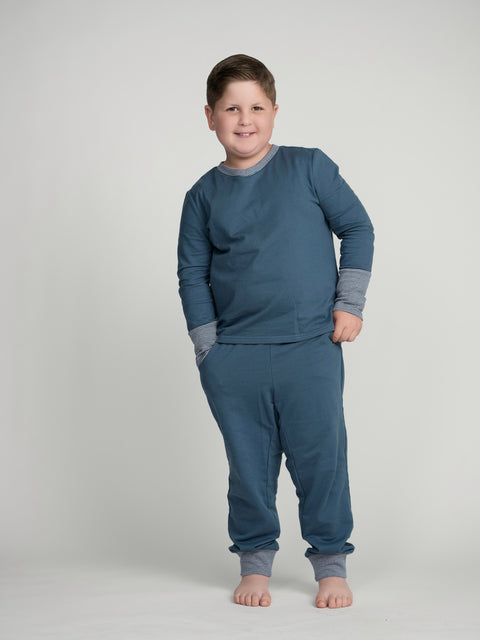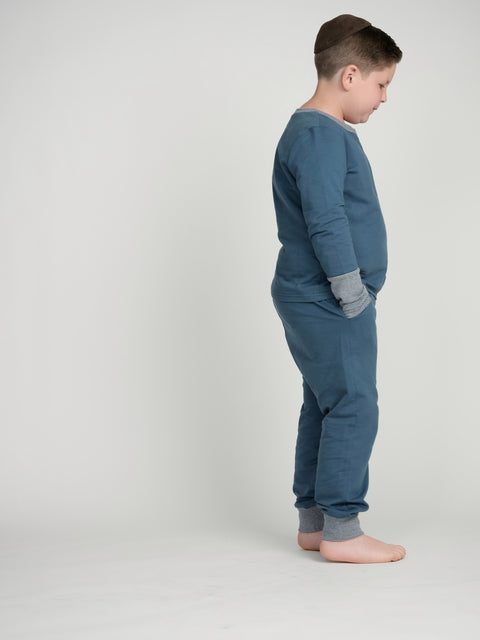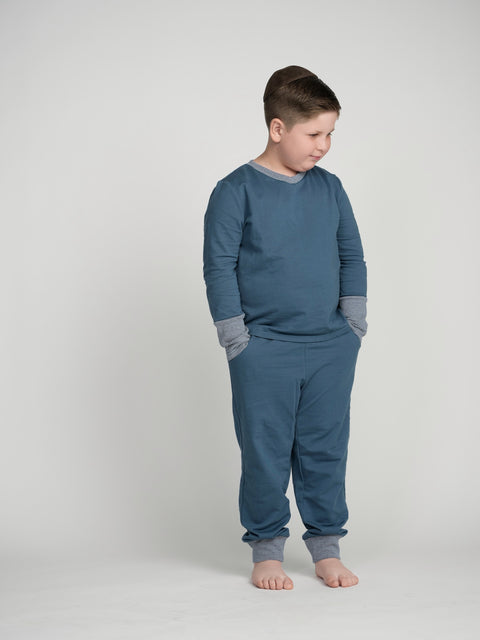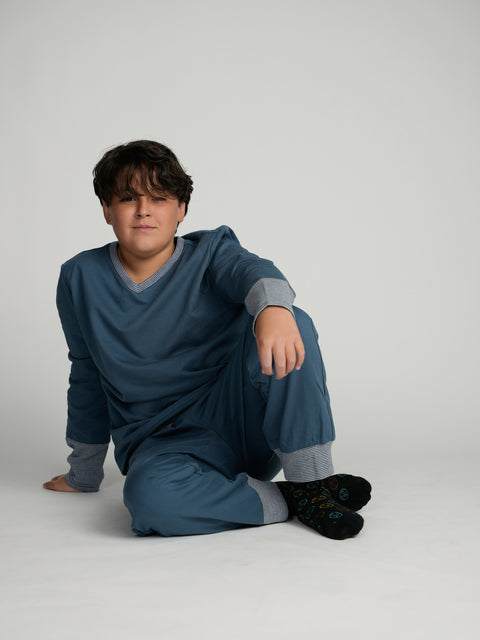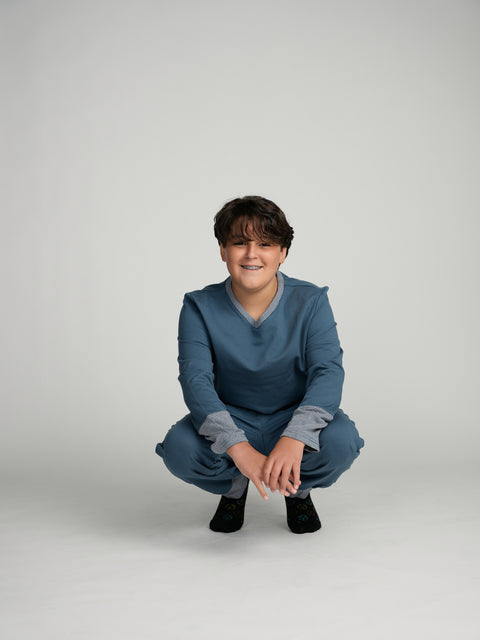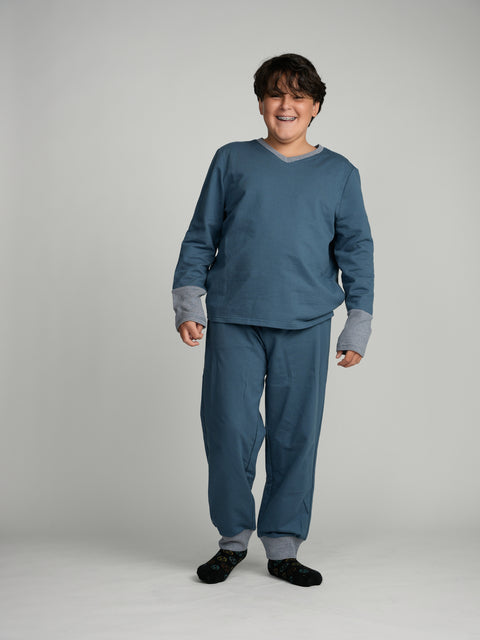 Buy it With
Our sapphire cuffed pajamas featuring a V-neck top, elastic waist and cuffed at the wrist and ankles, these will definitely keep you cozy all night long.
Model 1 wearing size 10 Model 2 wearing size 18 (but he is a size 16).
Position   Size
(Unit:CM)
10
12
14
16
18
20
Shoulder
35.5
37
38.5
40
41.5
43
1/2 Waist
43
45.5
48
50.5
53
55.5
1/2 Hem
44
46.5
49
51.5
54
56.5
CB length
48
50
52
54
56
58
Sleeve length
49
51
53
55
57
59
1/2 Armhole
20.75
22
23.25
24.5
25.75
27
1/2 Sleeve width
14.25
15
15.75
16.5
17.25
18
1/2 Cuff
9.5
10
10.5
11
11.5
12
Back collar width
18.5
19
19.5
20
20.5
21
Front neck drop
10
10.5
11
11.5
12
12.5
Pants
 
 
 
 
 
 
Side length
75
78
81
84
87
90
1/2 Waist
29.5
32
34.5
37
39.5
42
1/2 Hip
42.5
45
47.5
50
52.5
55
1/2 Thigh
26.25
27.5
28.75
30
31.25
32.5
1/2 leg opening
11.25
12
12.75
13.5
14.25
15
Front rise
21
22
23
24
25
26
Back rise
34
35
36
37
38
39