Denim Polo
Regular price

$54.00
Sale price
Care Instructions
Machine wash cold, hang dry, iron low.
Fabric
Size Chart- Updated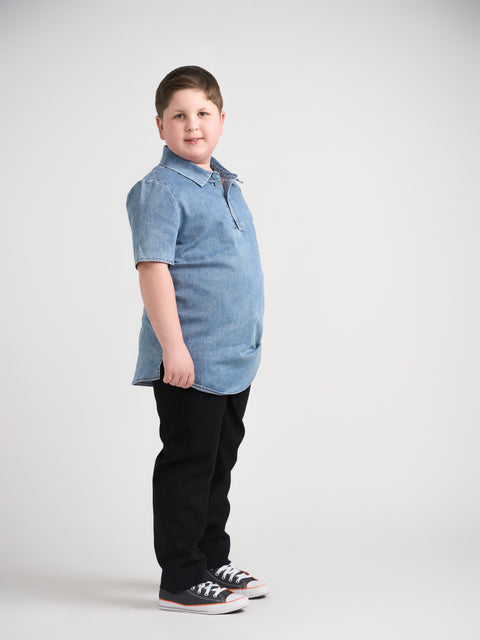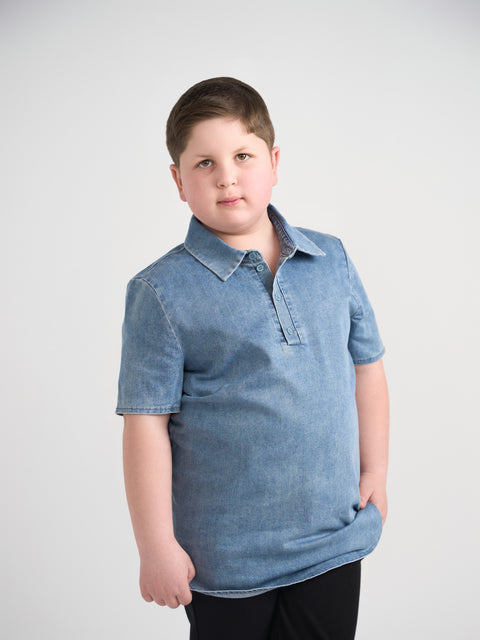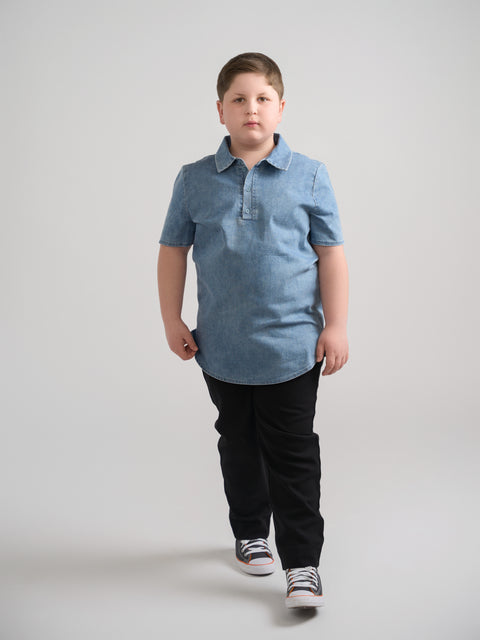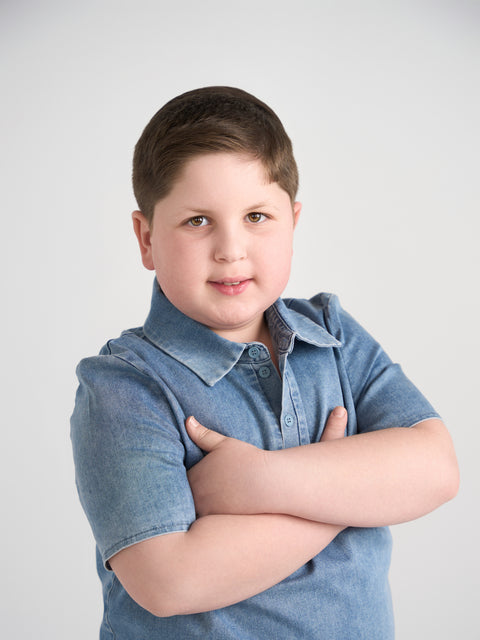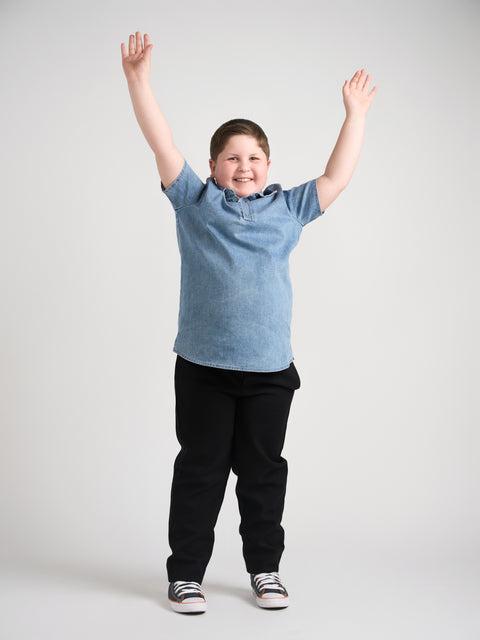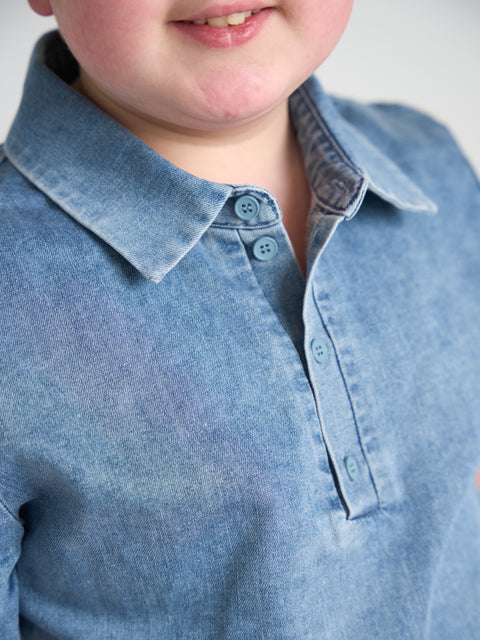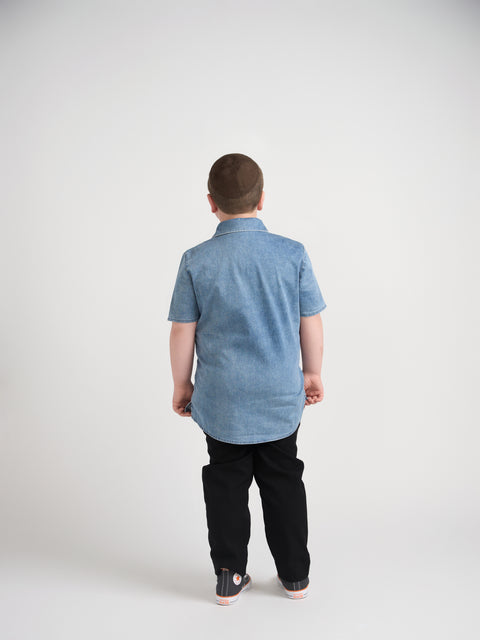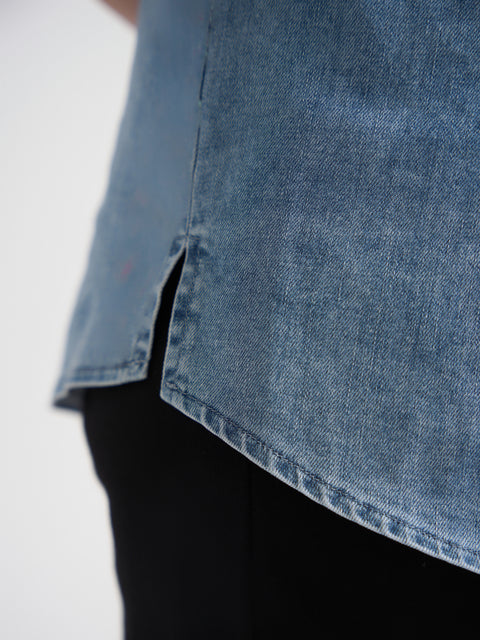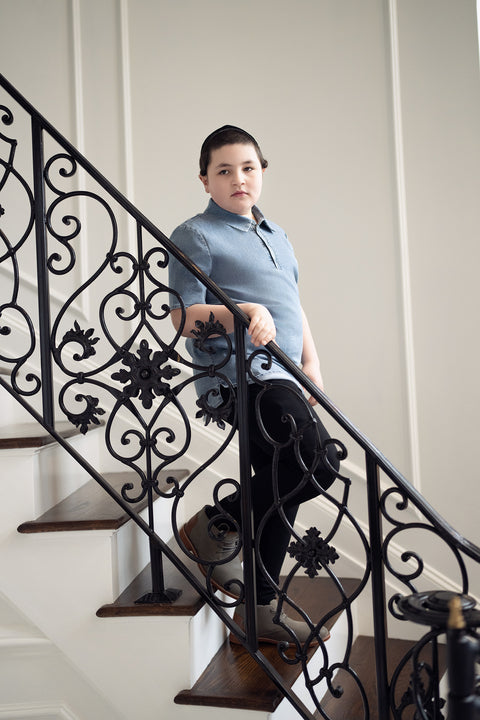 Our denim polo is made from a soft cotton/spandex blend for a comfortable fit with a very little stretch. With a spread collar, 4 buttons and 2 side slits, this polo was designed to keep you covered even when jumping with your hands up.
Wide size is 2 inches wider on the chest and waist compared to the regular.  See sizing chart for reference. 
Model 1 wearing size 12w. 
Model 2 wearing 16w.
Position   Size
 
Finished Product(Unit:CM)
10
12
14
16
18
20
Shoulder
 
34
35.5
37
38.5
40
41.5
1/2 Bust
 
42
44.5
47
49.5
52
54.5
1/2 Hem
 
42
44.5
47
49.5
52
54.5
CB length
 
63
65
67
69
71
73
Sleeve length
 
20
21
22
23
24
25
1/2 Armhole
 
19.75
21
22.25
23.5
24.75
26
1/2 Sleeve width
 
13.25
14
14.75
15.5
16.25
17
1/2 Cuff
 
11.5
12.25
13
13.75
14.5
15.25
Position   Size
 
(Unit:CM)
10W
12W
14W
16W
18W
20W
Shoulder
 
35.5
37
38.5
40
41.5
43
1/2 Bust
 
44.5
47
49.5
52
54.5
57
1/2 Hem
 
44.5
47
49.5
52
54.5
57
CB length
 
63
65
67
69
71
73
Sleeve length
 
20
21
22
23
24
25
1/2 Armhole
 
21
22.25
23.5
24.75
26
27.25
1/2 Sleeve width
 
14
14.75
15.5
16.25
17
17.75
1/2 Cuff
 
12.25
13
13.75
14.5
15.25
16