Short Sleeve Dress Shirt with Houndstooth Contrast
Regular price

$28.50
Sale price

$57.00
Care Instructions
Machine wash cold, hang dry, iron low.
Fabric
Size Chart- Updated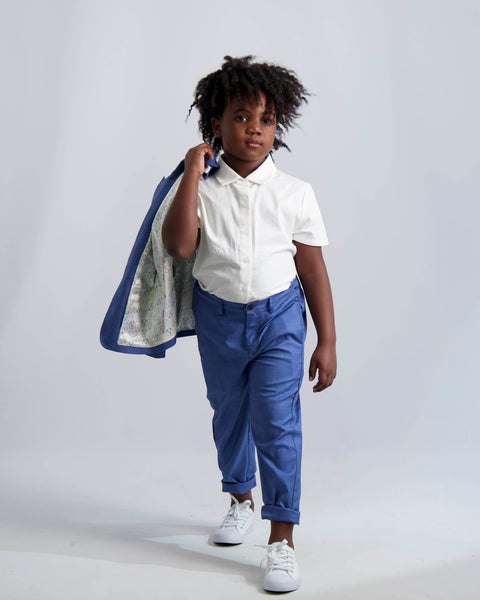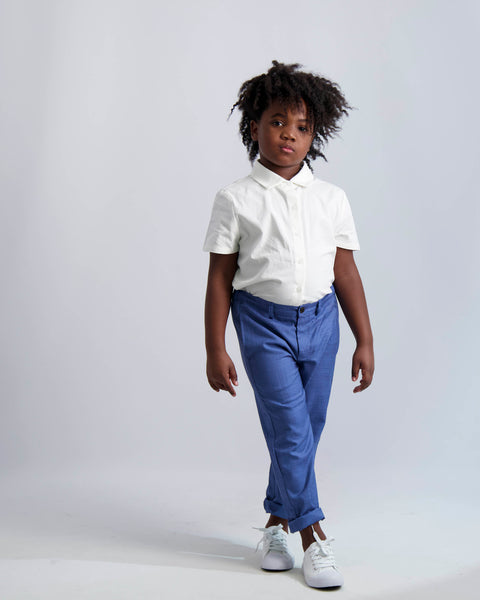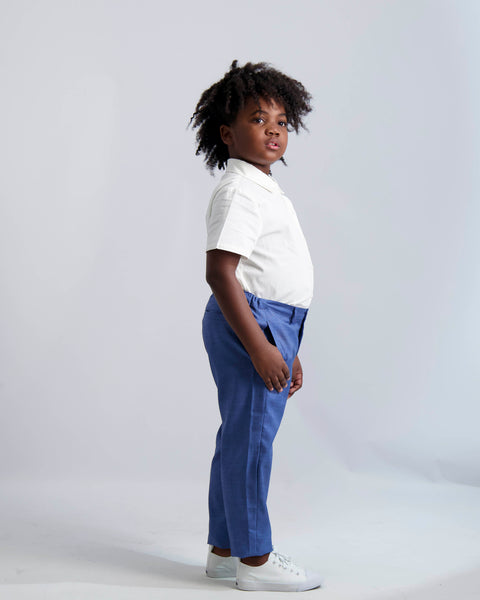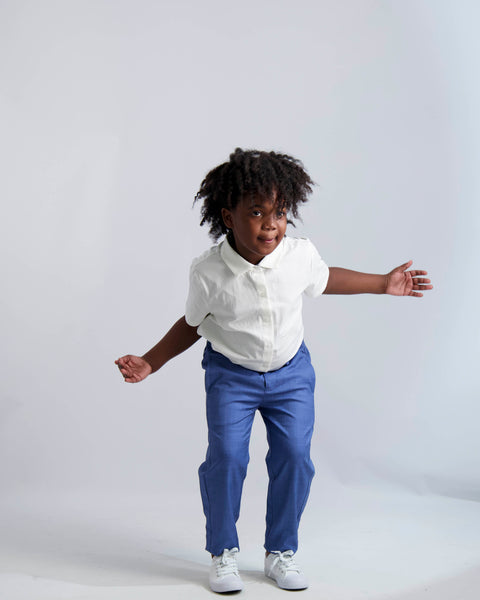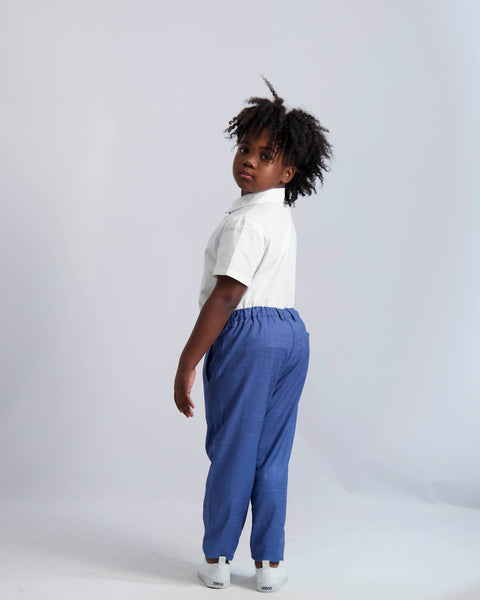 This staple white short-sleeve dress shirt brings the texture of woven cotton to your formal wardrobe with houndstooth interior trim around the neck, clear buttons and white stitching around buttonholes. Wear with one of our blazers and short dress pants for a formal occasion or pair with our casual shorts for a more relaxed vibe. Wide sizes are 2 inches wider than regular sizes. See sizing chart for reference. Regular sizes run slimmer, for more comfortable fit choose wide size or size up.
Model wearing size 10W.
Position   Size
(unit:CM)
6
7
8
10
12
14
16
Shoulder
31
32.5
34
35.5
37
38.5
40
1/2 Bust
35.2
37.7
40.2
42.7
45.2
47.7
50.2
1/2 Hem
35.2
37.7
40.2
42.7
45.2
47.7
50.2
CB length
58
60
62
64
66
68
70
Sleeve length
40.3
42.3
44.3
46.3
48.3
50.3
52.3
1/2 Armhole
17
18.25
19.5
20.75
22
23.25
24.5
1/2 Sleeve width
15.5
16.25
17
17.75
18.5
19.25
20
1/2 cuff
8.25
8.75
9.25
9.75
10.25
10.75
11.25
Back collar
14
14.5
15
15.5
16
16.5
17
Front neck drop
7
7.5
8
8.5
9
9.5
10
Position   Size
(unit:CM)
6 W
7 W
8 W
10 W
12 W
14 W
16 W
Shoulder
32.5
34
35.5
37
38.5
40
41.5
1/2 Bust
37.7
40.2
42.7
45.2
47.7
50.2
52.7
1/2 Hem
37.7
40.2
42.7
45.2
47.7
50.2
52.7
CB length
58
60
62
64
66
68
70
Sleeve length
40.3
42.3
44.3
46.3
48.3
50.3
52.3
1/2 Armhole
18.25
19.5
20.75
22
23.25
24.5
25.75
1/2 Sleeve width
16.25
17
17.75
18.5
19.25
20
20.75
1/2 cuff
8.75
9.25
9.75
10.25
10.75
11.25
11.75
Back collar
14.5
15
15.5
16
16.5
17
17.5
Front neck drop
7.5
8
8.5
9
9.5
10
10.5